Understanding your customers' origins and their actions on your site can significantly enhance your results. Think of each customer as an adventurer embarking on a journey of discovery with your business. Some might stumble upon you via organic search, while others might find you through paid search. There might even be a few who get intrigued by an ad on a YouTube video.
This process of determining how leads and customers discover your brand is what we call attribution. To keep tabs on who's coming from where and doing what, we employ conversion tracking. Here's where Zero Gravity Marketing, a full-service digital marketing agency, steps in. We're equipped to help your brand accurately track leads and customers, even as we adapt to a future without cookies.
What Is Enhanced Conversion?
Conversion tracking serves as an analytical tool, revealing customer actions after they click on a Pay-Per-Click (PPC) or programmatic ad. This allows you to evaluate what aspects of your advertising strategy are performing well and where improvements may be needed.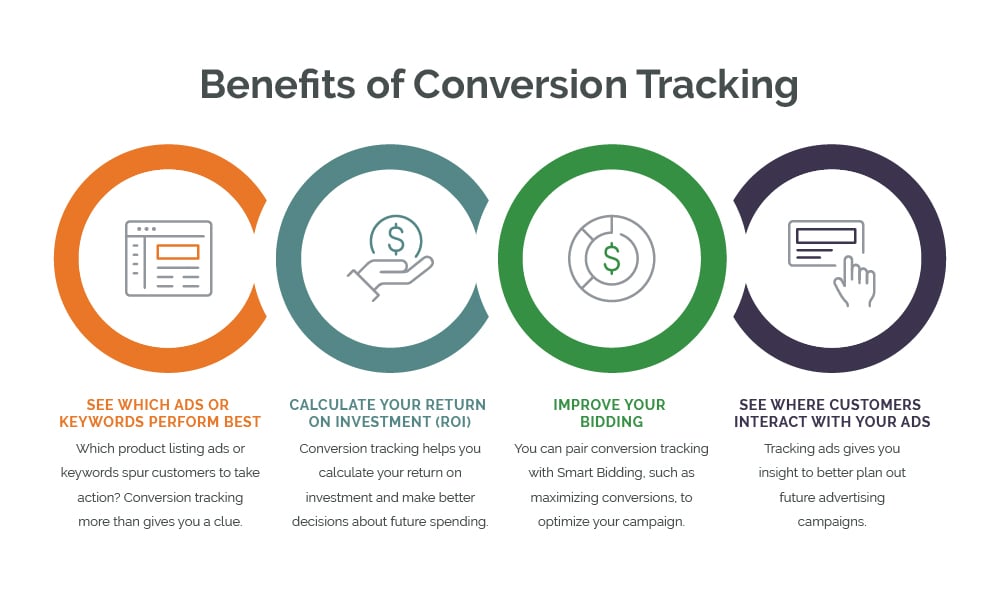 Enhanced conversion, on the other hand, offers a more comprehensive approach. It complements your existing conversion tags by providing Google with hashed, first-party data from your website. This data can then be utilized to fine-tune your conversion measurements. The primary benefits of enhanced conversion include increased effectiveness, improved security, and the ability to optimize your bidding strategy.
ZGM's Approach to Advanced Conversion Tracking & Attribution
Zero Gravity Marketing has been named a Premier Partner for Google Ads. We're proud to work with your company to help you optimize your conversion tracking and attribution. Whether you're engaging with top-of-funnel or bottom-of-funnel leads, we can set up enhanced conversion so you know exactly what they're doing and when.
Our Advanced Conversion Tracking and Attribution Services take advantage of the changes brought about by Google Analytics 4 (GA4). We use a cookieless tracking method that protects consumer privacy while providing you with accurate data.
Set Custom Milestones, Conversion Events, and Attribution Models
With enhanced conversion, you can define what success means. You gain complete visibility into revenue, cost, and customer activity while also defining the events and milestones that matter to your company. For example, you may choose to track when a lead signs up for your email list or when a customer makes a purchase.
Attribution models let you see what customers did before they converted. You can define your models as you like, such as last click, first click, or position-based. We'll work with you to help you choose the most relevant attribution models.
Benefits of Conversion Tracking
Conversion tracking has many benefits for your brand. With conversion tracking, you can:
See which ads or keywords perform best: Which product listing ads or keywords spur customers to take action? Conversion tracking more than gives you a clue. It helps you see where people are clicking and what happens after that click.
Calculate your return on investment (ROI) and make better choices about your advertising spend: Are you spending too much or too little on your ads? Conversion tracking helps you calculate your return on investment and make better decisions about future spending. Why invest in an ad type that doesn't deliver results?
Improve your bidding: You can pair conversion tracking with Smart Bidding, such as maximizing conversions, to optimize your campaign, so it helps you reach your goals.
See where customers interact with your ads:

Are people looking at your ads on a mobile device or their laptops? Do they click on an ad on one device, then carry it to a different one to convert? Tracking ads gives you insight to better plan out future advertising campaigns.
Frequently Asked Questions
Yes, absolutely. Enhanced conversions will improve your data accuracy and visibility. It gives you more information about where your customers are coming from and keeps data from falling through the cracks.
Your brand can use conversion tracking for lots of things. It helps you gauge the effectiveness of your digital marketing. With it, you can see which methods spur people to action and what actions they take, such as signing up for your newsletter or downloading your company's app. You can also use conversion tracking to track phone calls, orders, and even offline conversion imports.
These days, it's all about the data. You need to know where people are coming from and what they're doing to understand what works for your company and what doesn't. Conversion tracking shines a bright light on what's working for you and what you should keep doing. It also illuminates areas that aren't worth the ROI so that you can save or redirect your ad spend.
Leave it to us. We'll set up your brand with enhanced conversion tracking and attribution models. We'll base our unique digital marketing approach upon your business goals and concerns and keep you in the loop so you always have a good sense of what's happening and working.
ZGM Awards & Recognition