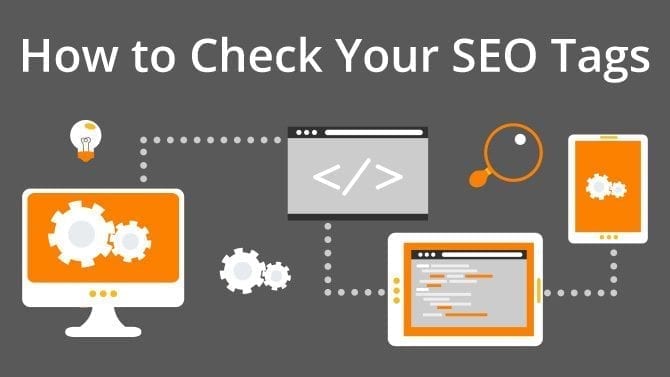 SEO tags (also called Meta tags) are located in the header of webpages and include the description and title tags. SEO tags tell search engines what your page is about and help your site appear in search results for desired keywords.
How to Check SEO Tags
Knowing how to check SEO tags is essential if you manage your companies digital marketing efforts. There are a few quick ways you can inspect the meta tags on pages to make sure they are communicating the proper information to search engines:
Check the Source Code
This is the most basic method of checking SEO tags and can be accomplished in any browser. To look at the source code in most browsers, simply right click on the web page and scroll down to "View Page Source." A new window will open. The meta tags will be toward the top of the page and look like this:
Use Screaming Frog
Screaming Frog is a more sophisticated way to check SEO tags. There are free versions of the software available for Windows, Ubuntu Linux and Mac computers. The spider will inspect your website and create a report that shows the title tags and meta descriptions.
Search with Inspyder


Inspyder is a great crawler for sites with a lot of pages to analyze. The crawler can send 25 HTTP requests at a time to get you information quickly. If you have a large number of landing pages or multiple sites to manage, this can be a great tool for keeping up on the SEO on every page and ensuring that you are indexing as well as possible.
Add META SEO Inspector to Chrome
This extension allows you to add SEO tag checking directly to your Chrome browser. When you have this installed, you can use it to look at any page to assess the effectiveness of the page's SEO. Click on the extension icon in the address bar to check a page's SEO. The information will be displayed in an easy to read popup.
Analyzing your pages' SEO is an essential part of marketing online. Zero Gravity Marketing's SEO team is one of the largest in the state, and we work to ensure that your company's website is getting exposure. Contact us today for more information.