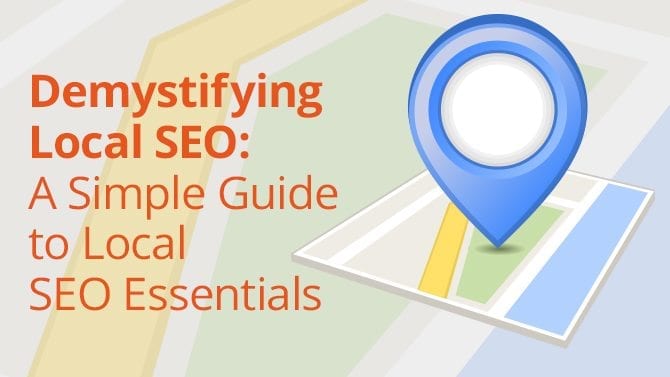 Who needs local SEO? You do, if you depend upon local clients for any part of your revenue. This generally means you have one or more physical locations and a basic territory that each serves. You may be a retailer, restaurant, bar or a professional or personal services business such as a landscaping company, hair salon, physician, attorney, daycare center or something else. Here's what you need to do to get powerful local SEO working for your business.
Claim, correct and standardize ALL profiles and listings:
Your NAPW (name, address, phone number, website) on your profiles on Google+, Google Places, Bing, Yahoo Local, Apple Maps, Facebook, LinkedIn and other social media, plus other localized profiles for your industry and listings like YP.com. NAPW info should match what's on your website HTML.
Spell out street, avenue, etc.
Give complete phone numbers—at least one (the main one) with a local area code, using consistent formatting. Also add or correct business hours, etc.
Don't keyword/location stuff. Include only the key areas you serve.
Add rich information such as photos, video if allowed, vivid business descriptions, etc. to fill out all your profiles.
Delete duplicate profiles:You have listings out there that you never knew you had, generated by websites such as Yelp, RateMDs for physicians and more.
Use SEO tools to help with local search:
Find listings you need to claim by Googling your business name, then your phone number, then your business name plus key region or area names—and all of these followed by the word "review."
Other services that can help you find all your listings include Yext and KnowEm. The latter concentrates on social profiles, which although not strictly considered local, should have your NAPW.
Use Google Analytics and Webmaster Tools to help track what keywords are working for you.
To view localized search engine ranking as seen by someone in your city and state, try MySEOTool.
WhiteSpark can lead you to the best citation (NAPW listing) sources in your region/area.
Get more (and more positive) reviews:
If you have no (or only negative) reviews on any of these, try to learn from them.
Ask happy customers for reviews, ideally with a link to where you'd like the reviews!
Put up signage in your front window or on the wall behind your desk, and use a tagline on your invoices, follow-up email and website pages: "Rate us on Google Places."
Over-the-top positive or overly vague reviews can look fake, so don't ask for positive or gushy reviews. Don't pay for them, and don't ask your mom, brother or cousin to write one.
Get citations (NAPW) mentions and links:
Do guest blog posts and use link-backs and NAPW (if allowed) in your author bio.
Substantive comments you make in response to others' posts can include links back to your site.
Start discussions and ask and answer questions in industry forums or groups on social media, etc.
Get local media coverage.
Optimize your website for local prospects:
Put basic contact information (NAPW standardized as above) on every page of your site.
Include your city and state in blog posts and other content, plus in meta and title tags when possible.
Follow conventions for local markup: use Schema.org as a reference and add a Keyhole Markup Language (KML) file to your website. KML is coded geospatial info including longitude and latitude used by Google Earth.
Be in the center for the best local search results:
Google returns results closest to the city center first. Since you can't move, use place names you are at the center of, which might help. Try Chicagoland, in addition to Chicago, for example, and also use neighborhood or district names.
Keep up your local SEO vigilance:
Getting started is the most time-consuming aspect of local SEO, but you have to keep earning current positive reviews.
Ensure you're listed in new local listing websites as they spring up, etc.
Change info like hours, adding an 800 number as necessary.
Add current photos.
Add new trending keywords to your listing's business descriptions and keep the descriptions fresh.
Add fresh coupons or discounts to those listings that offer this feature.
Hire an expert in local SEO if it makes sense:
If you have zero budget and your comfort level with pulling your own local SEO strings is pretty good, just use these tips. You will see improvement over the next few months.
If you can afford to hire a professional, shop around, sign on for a short-term contract and work out the ROI for your business. Include the time you save and the extra attention and activity your website gets in your calculations.
For a flexible set of local SEO solutions that fit the small business budget, contact Zero Gravity Marketing.