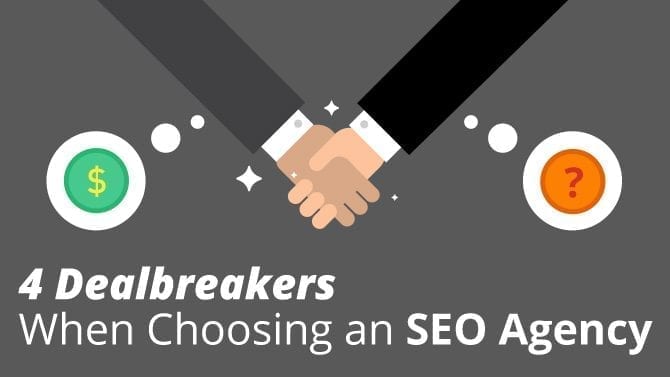 With thousands of firms offering the same thing, how do you cut through the noise to choose an SEO agency that delivers results?
Deal-breaker #1: SEO agency isn't clear about their process.
You want an SEO agency that is 100% transparent. Always ask which digital tools they use, where they came from, who on their team you'd be working with, and what typical milestones are. Ask them to walk you through a similar service they provided to another client—step by step. These details will help you determine if the SEO agency is well-organized, a requirement for quality and timely delivery.
Deal-breaker #2: SEO agency is a one-person show.
Technology, media, and search engine algorithms change frequently. There should be enough knowledge on the team to stay on top of SEO best practices, because what may work this month may not work next month. An effective SEO team will assign individual roles, allowing each team member to really own their field. At the same time, be wary of large agencies, which may provide you with a one-size-fits-all solution they use frequently. Look for consultants with 3+ years of experience in SEO, and for teams with diverse portfolios of SEO campaigns.
Deal-breaker #3: You can't understand a word they're saying.
Putting your website in agency hands is like handing your home to a redecorator—you want to know exactly what they're planning. Any SEO agency you're considering should explain why a certain strategy is best for your business, and in terms that you can understand.
Deal-breaker #4: They don't tell you how they measure results.
How can you tell if an SEO agency's Digital Marketing strategy is working? Make sure the agency you choose has tools at their disposal to accurately and frequently check campaign results, so they can adapt campaigns as needed to maximize ROI.
Choosing the right SEO agency is pivotal to the success of your business. Please contact Zero Gravity Marketing to learn more.