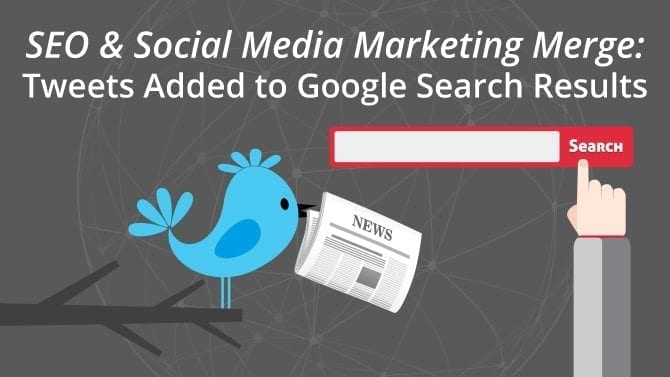 Meet two great inventions that work even better together: in the past, your social marketing and search engine optimization efforts were separate endeavors. But in an attempt to bring users more relevant content than ever, Google has teamed up with Twitter to include Tweets directly in Google search.
Twitter Benefits
This is a boon to those who frequently post news and insights on the micro-blogging platform. Now, when a customer is looking for news, your relevant Twitter accounts and Tweets will show up. For instance, when a customer searches for "flood remediation" after a particularly bad storm, your company Twitter and any relevant posts will show up if they match with hashtags or trending topics.
Google Benefits
The deal allows Google search results to be more up-to-date than ever. Often, breaking news and trending topics will make it to instant platforms like Twitter well before they show up on news sites or blogs. By including the Twitter results, Google will get closer to a live account of what people are talking about and what they need.
For now, Twitter's appearance in search results is limited to mobile search. The update appears on both Android and iOS apps and in mobile browsers on both platforms. It will be coming to desktop search soon.
Business Benefits
Merging social media marketing into your SEO & content and overall Digital Marketing campaign is more important than ever. By using keyword rich hashtags on Twitter and posting useful, interesting information, you can be found by new prospects and extend your reach.