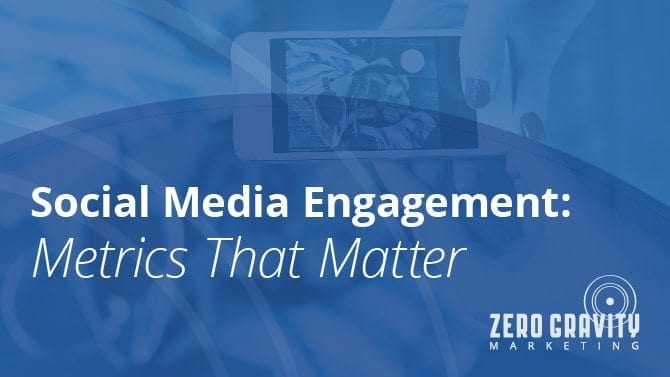 It's impossible to talk about social media without also discussing the important role it plays in marketing efforts for brands both big and small. What started out as just online meeting places for family and friends to chat and share images, has catapulted into a lucrative online world of commerce and marketing.
Whether you're talking about the big guys like Instagram, Facebook or Twitter, or some of the other smaller social media circles, one thing rings true — engagement levels, when done right, translate into dollars. And this has companies scrambling to do better than the competition with their social media marketing efforts.
In the infancy of social media engagement, businesses were counting likes, shares and followers as validation that content they were sharing was being received. But without click through conversions and sales happening, that tactic quickly became defunct.
Sure reaching one million followers is a great achievement and a testament to a brand awareness, but that number alone isn't going to give businesses the results that matter.
Knowing which key performance indicators (KPIs) to measure is critical to understanding and succeeding at social media engagement. Here are some metrics that matter.
Reach
Using social media channels for brand awareness, or to show off a new product or service, is a great way to extend your message to people that otherwise might never have come across you. By measuring reach, you can track just how many people have viewed or liked your post for example. This will provide you with data on how far you have been able to deliver your messaging.
The goal with reach is to get the word out to as many people as possible. So getting your followers to share, retweet or post about you will help to increase reach and engagement.
Engagement
Engaging with customers and potential customers via the social channel is a terrific way to build trust and a positive experience. But engagement rates are also a critical metric to track as part of your social media engagement data. Unlike reach, engagement metrics show who is sharing and interacting with which content, and how.
Ultimately, you want to get buyers excited about your offerings and foster brand awareness. If they are talking about, clicking on, and engaging with you, chances are they'll want to eventually to make an in-store or online purchase.
Conversions
Once you've been able to spread your message far and wide and you've gotten people talking about you, you'll want to look at conversion data. This includes metrics on which links on social drove people to your website as well as what happens after they've gotten there.
By tracking link clicks and bounce rates you can see who made it to your website via social, and if they stayed, converted to a customer, or left your site. This metric is a powerful tool in tracking ROI for social media engagement and one social media marketers should never ignore.
If you're ready to move past clicks and likes and want to see real results from your social media efforts, contact Zero Gravity today.