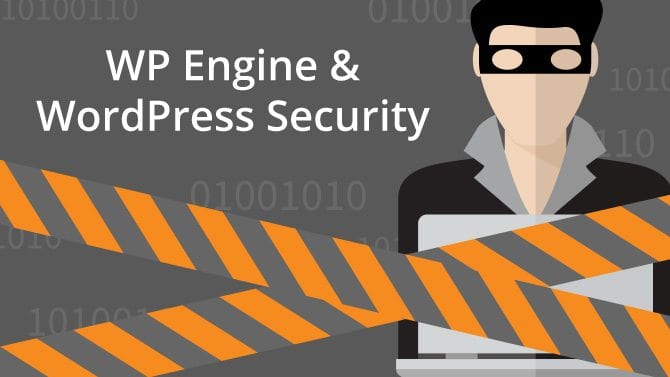 Is your business's website built using WordPress? If so, is properly secured? All a hacker has to do to enter your WordPress site is figure out your username and password. With increasingly sophisticated tools available to crack these codes, it is easier than ever for your site to be hacked.
This could pose a big problem to your business. Not only can hackers send emails to your customers pretending to be you, they can also gain access to sensitive information about your business and your customers. This information could be used to steal your or your customers' identities, and to break into your customers' credit card and bank accounts.
We know what your thinking, "Why would a hacker want to hack my site? I don't have anything sensitive on there and I don't have an e-commerce site." Hackers don't always want your "stuff," they want access to your visitors. By using malware and malicious JavaScript injections they can create an access point to infect your visitors computer.
Protect Your Visitors & Ecommerce Customers
You want your customers to be sure their information is secure when they are using your site. Potential customers are less likely to interact with sites they do not feel are secure. Unless you can assure your visitors that your site is secure, you could be missing out on a lot of valuable business. WordPress-dedicated hosts like WP Engine offer extra security and data backup perks (and some industry experts like us to help you get there). Not only are secure sites safer for you and your customers, they are also faster. This is because fake traffic from hackers is fended off so they don't use your site's resources. WP Engine's security features are so strong that they are used by the largest, and best known companies that have websites that are set up on WordPress.
WP Engine Hosting Features
Some of the excellent security features of WP Engine include automatic updates to new versions of WordPress. Each time a new version of WordPress is issued, it patches up security holes in previous versions. You don't have to manually upgrade when you use WP Engine. The system automatically does it for you, so your business can continue to run seamlessly while being kept secure and safe for all users.
Further, WP Engine is set up to block potential hacks as they occur, and it does it millions of times a day all over the world. The company has a proprietary and adaptable system that detects and prevents security threats to all WordPress sites hosted with this platform. Preventing hacks is much better than dealing with them after they occur. WP Engine has the technology to block even the most sophisticated hacks, so your site remains safe all the time.
Every WP Engine customer, regardless of size, gets high performance secure technology stacks. If your plan is a shared one, your account is separated from the accounts of other customers at the kernel level and at the file system level. Enterprise customers have sites that run on dedicated servers that are not shared with any other customers. In addition, WP Engine has a combination of firewalls that protect all customer sites from outside hacking attempts. There is also network analysis in place that continually monitors all customer sites to make sure they are protected from any malicious behavior inside the network.
As an added bonus for customers, WP Engine conducts periodic security audits and code reviews. The company partners with independent, outside security businesses to ensure WP Engine is always using the best security measures in the industry. WP Engine is so proud of its enhanced security that it will fix any customer site for free if it gets hacked. Other companies charge thousands of dollars for this. WP Engine is so confident that its security is the best and its customers will not get hacked, it is willing to put its money where its mouth is in this regard.
Zero Gravity Marketing sells WordPress maintenance packages that include the top-notch security of WP Engine. If you want the best WordPress features and the best security, Zero Gravity Marketing has it. Contact us today to set up your company's WordPress hosting and maintenance package.