We've all seen or experienced it at one point or another: a webpage with a 404 error. Whether you're greeted with a funny 404 page with a witty remark or something plain and simple, there's one thing all of these have in common…the sooner it's fixed, the better. However, it's not always easy to accomplish this task instantly. Fear not! We've found some creative ways to make your 404 error page unique and colorful for the time being.
What are 404 Errors?
Many people ask us, "What is a 404 error?" Before we dive into the creative ways you can engage with your audience, even when they get a 404 error, let's back up and talk about what that actually means.
A '404 not found' error is an HTTP status code that pops up for a user when they type in a URL or click on a link to a page that isn't available. The 404 error page is one of many webpage errors a user might encounter, along with others, such as 500 (internal server error) or 403 (forbidden). 404 errors are the most common, indicating a page is not found.
Examples of Creative 404 Pages
Our digital marketing agency in CT believes it's always better to engage with audiences, even if they're receiving an error message. That's why we came up with great examples from creative websites, each offering a funny 404 page when an oops happens. If you're wondering how to fix 404 errors, it's essential to understand they're likely to occur at some point, no matter how hard you try. In the meantime, put some fun messaging on your site so people can still appreciate your brand's creativity.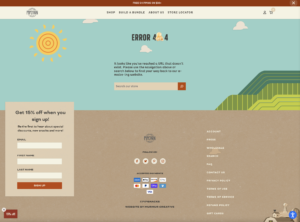 Pipcorn does a great job aligning its 404 page with its site's branding. The background image perfectly matches the rest of the site, and they even popped in a clever pun, referring to the rest of their a-maize-ing website with an easy-to-use search bar that helps visitors navigate back to active pages.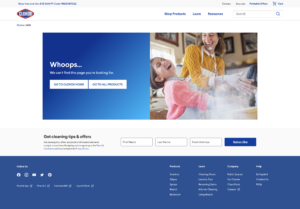 Clorox uses a rotating library of lighthearted images when visitors visit a non-existent page. The company also makes it super simple to find your way back to a valid page by offering buttons for both the homepage and the "All Products" pages.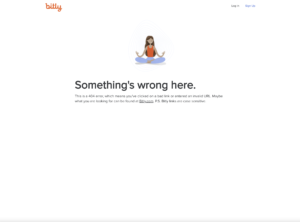 With the ongoing popularity of Bitly, it's no surprise that this company has created a 404 page that gets straight to the point. It tells users why they've arrived at this message and offers a way for them to possibly find the page they were initially trying to navigate to.
You have to admit that using the word "bummer" on a 404 page is not only humorous but can also remove the frustration that could otherwise occur when someone finds their way to a non-existent webpage. Lighthearted language also showcases a bit of the brand's overall personality and messaging.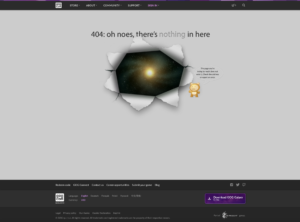 Omitting the void of an empty white page with boring text is a great way to keep users engaged, even when they've found a broken link. Good Old Games does a great job of inserting an image of a different type of void and a video game character that users are likely to relate to if they happen upon this page. Not only that, but the character is there to help if someone wants to report the error to the powers that be.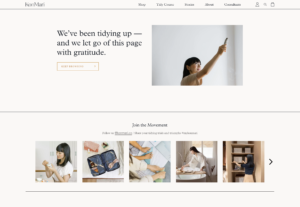 Known for her knack of cleaning and organization, it's no surprise that Marie Kondo's website has a similar clean vibe when her 404 error page makes an appearance. The message is brief but right on brand — something her fans appreciate.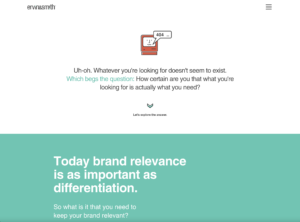 This digital marketing agency aims to show its audience that any page can be an opportunity to earn conversions, even if something goes wrong along the way. Its 404 page invites visitors to scroll down and learn why digital marketing agencies are important to the growth of companies and offers a contact form so users can learn more.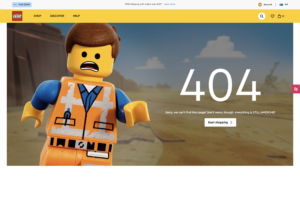 LEGO decided to avoid a cumbersome wall of words in favor of a character whose expression says it all. Chances are, any LEGO movie franchise fan will get the reference if they find themselves in 404 Land.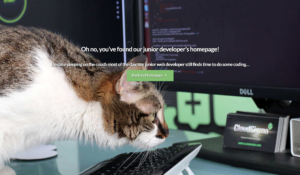 Cloud Sigma's 404 page shows a little of the behind-the-curtains workings of the company, featuring their junior developer (a cat) learning how to do the job he's been hired to do.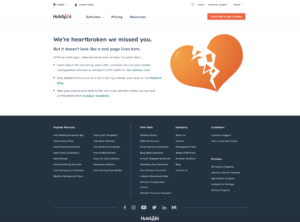 Known for creativity in all things marketing, HubSpot does not disappoint with its own 404 error page. The company puts a lot of effort into staying true to its brand voice and showcases a loving, empathetic, and helpful feeling when visitors trip upon a broken link or invalid URL.
Benefits of Creative 404 Pages
Our Connecticut internet marketing agency believes in the value of creative 404 pages. They keep customers happy, engaged, and entertained in circumstances that could result in frustration. Plus, when it comes to SEO, these users might bounce, which can harm your chances of ranking high with the search engines.
In the end, the more you can stay true to your brand's voice while still providing help and acknowledging the error, the better off you'll be.
Contact ZGM to Write Your 301 Redirects
If you're looking for SEO services in CT, we're here to help. We can answer the question, "What is a 301 redirect?", help you create fun 404 error pages, and we offer the best link-building services around!
Touch base with our top-rated digital marketing agency in Connecticut today!