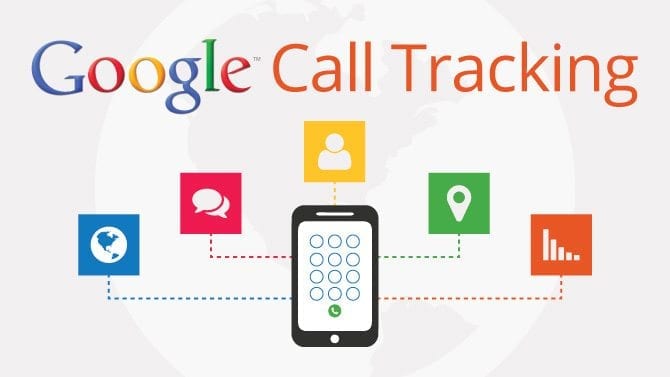 What Google Website Call Conversion Tracking Can Do for Your Business
On August 18, 2014, Google launched website call conversion tracking in AdWords. Before, businesses were not able to see who was calling them based on their ads. This feature has changed that, giving your business the ability to track call conversions based on your AdWords ads. Read on to find out how this works, what it means for your business and how you can get it.
How Does Google Call Tracking Work?
This new feature creates a bridge between phone calls and your internet efforts. Pretty amazing, right? Basically, it gives you another layer of tracking. While you could already see how many people clicked an ad to go to your web page, you will now be able to see the next step of how many people called your company after reaching that web page.
You can see this conversion information because Google will add a forwarding number on your web page once the person clicks on your AdWords ad. It doesn't matter if the person clicks on the number from a smartphone or dials the number — the feature will track the call either way.
What Does This Mean for My Business?
At the moment, you are able to track certain activities your customers are doing to see how well your marketing efforts are working. For instance, you can track how many people clicked through to learn more after reading a landing page. This new feature works in the same way, allowing you to track how many customers called your business based on your Adwords ads.
Imagine what this could mean for your business. Before, you could track how many people clicked on one of your ads to learn more. But the process stopped there and you didn't know how many of those people actually took the next step and called your business. With this feature, you will have the ability to track conversions from your Adwords ads to phone calls. Further, this feature will help you understand which ads brought customers to your business, which products or services they are interested in, and which marketing techniques are working for you.
With this feature, you will be able to give certain pages different values, and you can use Target CPA and ROAS strategies. When you receive the results, you will be able to see which of your keywords led to calls.
How Do I Get Google Call Tracking?
Now that you have learned more about this feature, are you ready to jump in and use it? If so, your next step is to set it up. Google gives plenty of resources to do just that through the Adwords Help section on its website. Or you can use this resource to set up Google Adwords call conversion tracking. If it all sounds like computer-mumbo-jumbo, contact us or review our SEO packages. Either way, give Google Call Tracking a try and see how it can change your company's marketing strategy.