Marlin is a workplace digital signage company. They provide software that powers digital displays along with the hardware installation and industry-specific content. Marlin prides itself on being a full end-to-end solution for manufacturers and similar companies that need to communicate with employees.
Zero Gravity Marketing began working with Marlin when the company started its website redesign. Marlin needed an agency that could take the necessary steps to ensure it didn't lose search engine ranking when its new site launched. They also wanted to work with an agency that was local to Connecticut and could handle all facets of its Digital Marketing needs, including SEO, PPC, Paid Social, Pardot Marketing Automation, Content Development, Landing Page Development, Testimonial Video and Brand Video Creation, and Website Maintenance Post-Redesign.
The Challenge
Marlin was undertaking a complete website design, which can be tricky, as many companies experience a dip in search rankings after the launch of a redesign. Marlin not only wanted to avoid any loss in traffic – they also wanted to ensure the new site's SEO and corresponding PPC campaigns, ad expenditures, and content creation would be more effective. The redesign of the website took priority. While the website was under construction, our SEO and strategy teams worked on digital marketing plans for the rest of the year, which would take place upon the launch of the new site.
Outcome
We started by benchmarking keyword search volumes and rankings on the existing site, looked at competitors, and examined the content that was available for us to work with. We then devised our plan to improve rankings by leveraging our assets in a way that would go after the highest search volumes and most relevant keyword phrases. ZGM developed 301 redirects for all of the old URLs, ensuring they were redirected when the new website went live. We also worked with Marlin to create proper calls to action (CTAs) to move people from the top of the sales funnel to the bottom, converting them from visitors to customers. We focused on usability and the customer journey, which helped improve SEO rankings and conversion rates. During the website build, SEO was the primary focus of our marketing strategy. After the redesign was complete, our efforts became more balanced, shifting to PPC, paid social media advertising, landing page and content development, website maintenance, and marketing automation.
144%
Increase in organic visits
154
Page-one Rankings on Google
68%
Increase In Total Visits
80
Rankings in Positions 1 Through 3 on Google
Our goal was to provide a cohesive strategy that brought all of Marlin's needs together in a successful final product.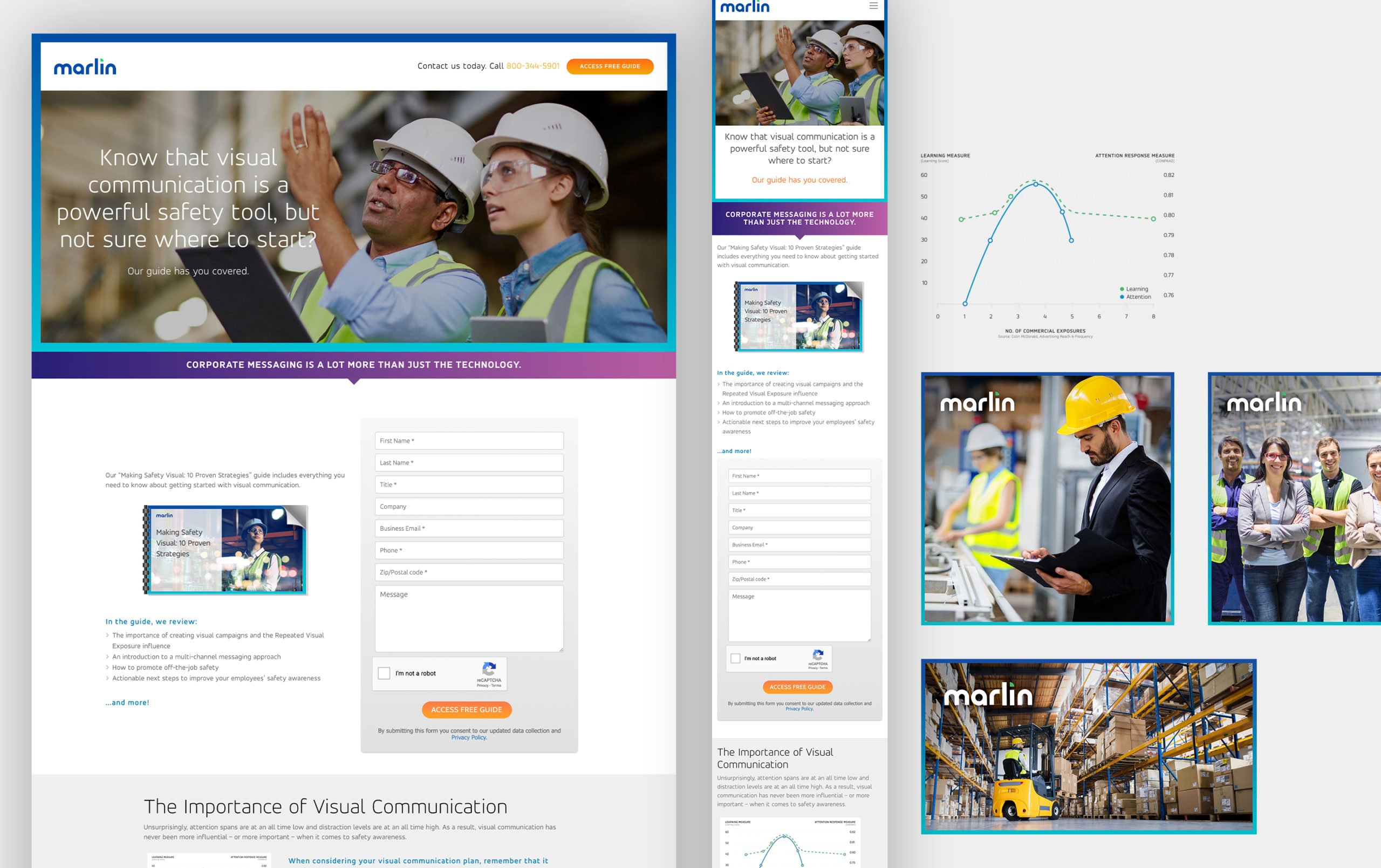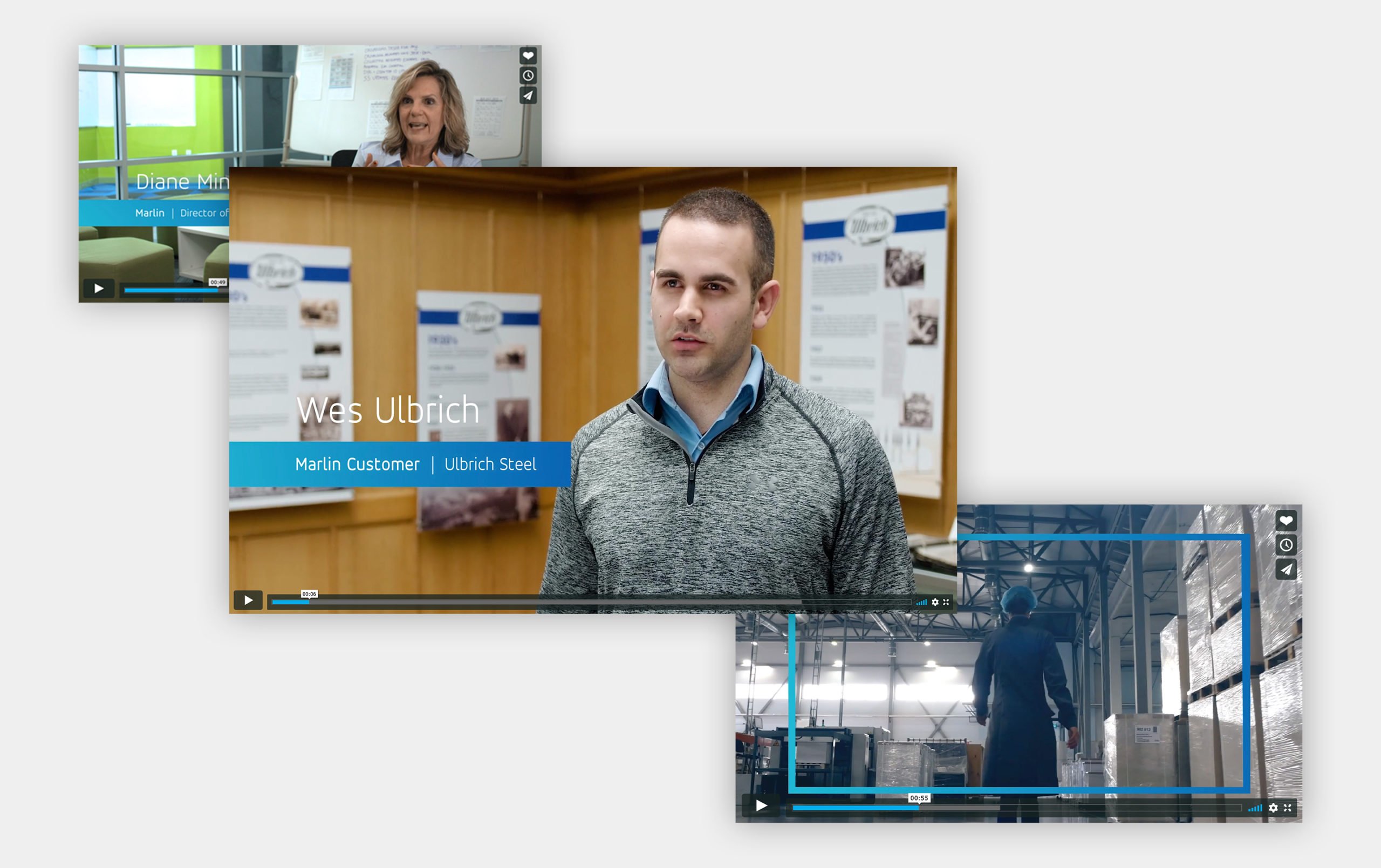 Pre-Launch SEO Preparation
When launching a new website, you run the risk of losing search engine rankings. To prevent this, our SEO team created a strategy that was employed before and after the launch of Marlin's site. This strategy included extensive keyword research, competitor analysis, and more. We also developed 301 redirects for all old URLs to direct them to the new website once it went live.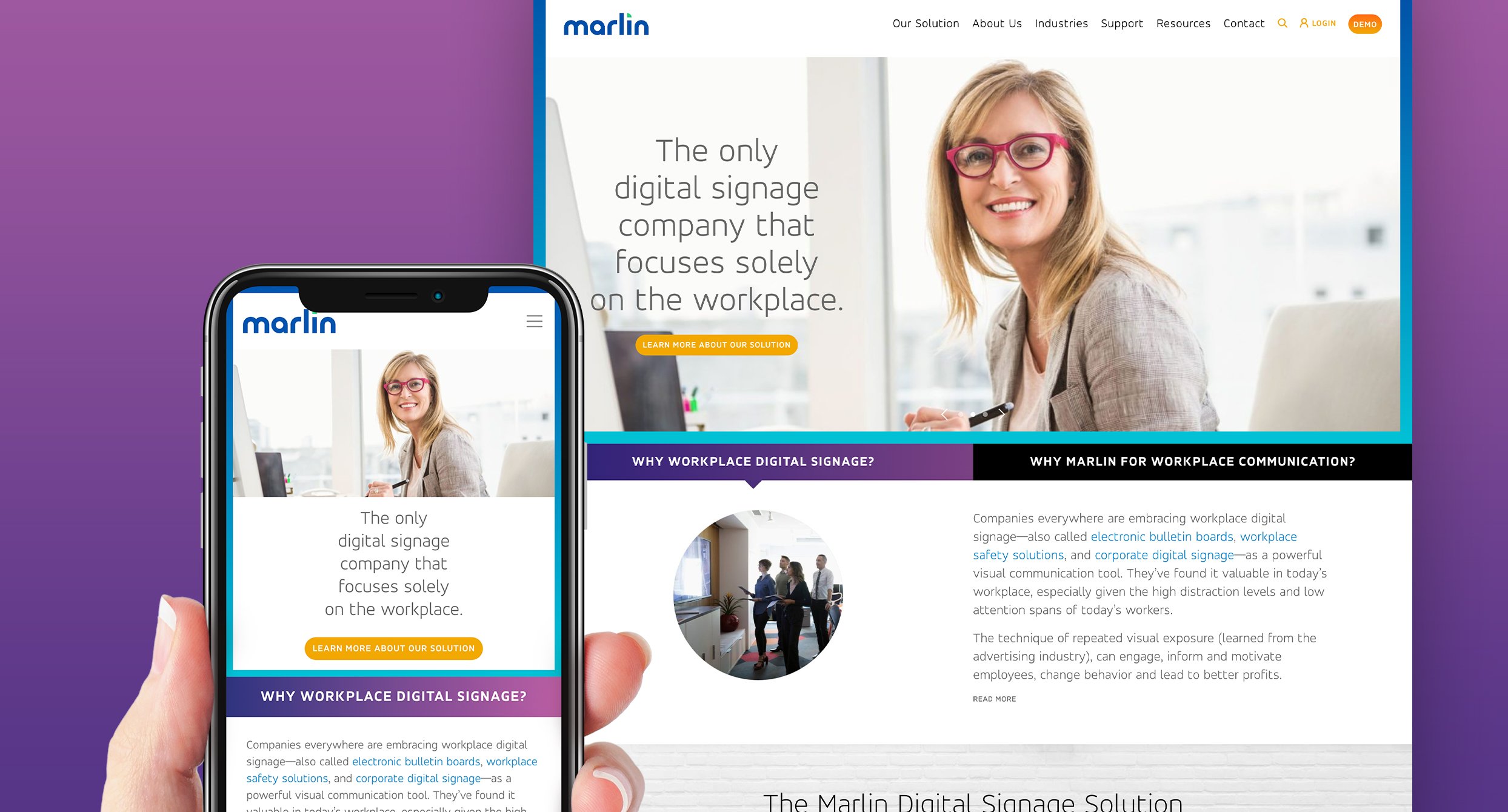 Fine-Tuning the Conversion Process
We worked with Marlin to ensure that the conversion process on the new site had the proper call-to-action statements (CTAs) to move visitors from the top of the funnel to the bottom of the funnel. We also focused on usability and the customer journey, which helps boost SEO rankings and conversion rates.
SEO Optimization (focusing on Google and Bing)
Pay-Per-Click
Facebook and LinkedIn Paid Social Advertising
Marketing Automation
Landing Page and Other Content Development
A/B Testing
Website Design & Maintenance
Testimonial & Brand Video Creation
ZGM Awards & Recognition