Thimble Island Brewery is the largest self-distributing microbrewery in Connecticut. Locally owned with roots in Branford, CT, and the Thimble Islands, the company offers six staple brews, as well as many seasonal and specialty products. Thimble Island Brewery has a unique, one-of-a-kind brand that sets itself apart from the many other breweries in New England.
Thimble Island Brewery came to Zero Gravity Marketing (ZGM) during a company-wide rebrand and needed a website platform that could easily be edited by its internal team members. They needed to showcase their beer, but, more importantly, they needed the design of the website to mirror their new brand. The goal was to represent the Thimble Islands, and the amazing microbrews Thimble Island Brewery creates daily.
The Challenge
Thimble Island Brewery was undergoing a complete rebrand, which meant the existing website and other branded elements would no longer work. Specifically, the company came to ZGM in search of a website that was easy to navigate for both the customers and the internal staff members who would be charged with updating it.
Outcome
The strategy was to create a design that brought the town of Branford and the beautiful Thimble Islands to life, along with the inviting environment of the brewery itself. This feeling is apparent on the company's new homepage hero, which displays a vintage map of the Thimble Islands. ZGM also included an illustration of one of the most iconic homes on the Thimble Islands, known as the House on Stilts. The color scheme of the new site matches the colors used in the brewery's tasting room. To insight excitement about visiting the brewery, we included a nice image of Thimble Island Brewery's tasting room at the bottom of the homepage. We incorporated a wood texture throughout the website to represent the decks of old ships and antique wooden boats.
Results
Thimble Island Brewery's website has received great feedback since it launched. Customers praise the connection they see with the Branford shoreline and enjoy the icons and navigational graphics ZGM created for the website. The website's ease of use went beyond the happiness of customers, and employees at Thimble Island Brewery report that they've been able to easily implement their own edits—which was a focal point of the project. In the end, the website design and development were a huge success for everyone involved.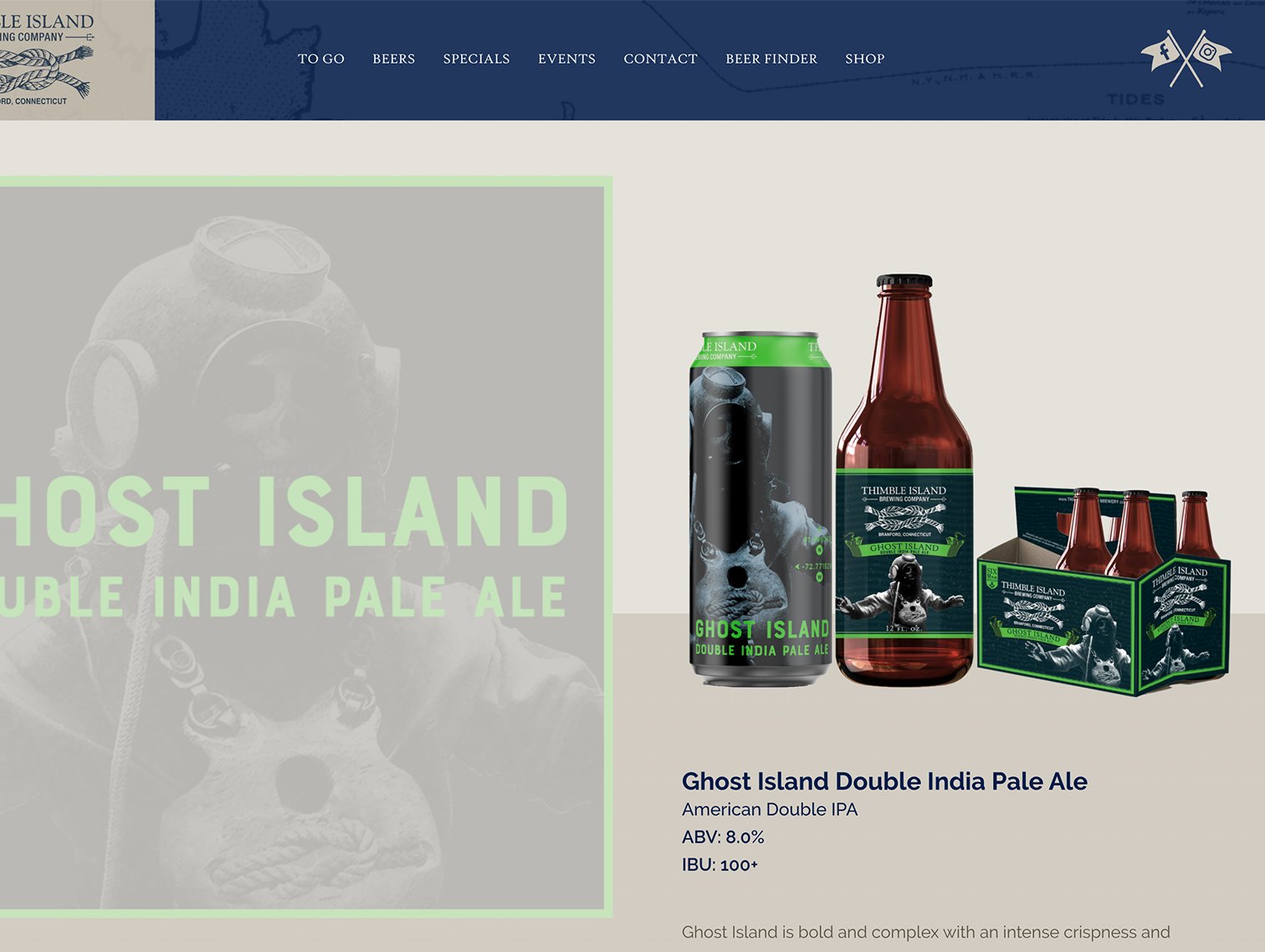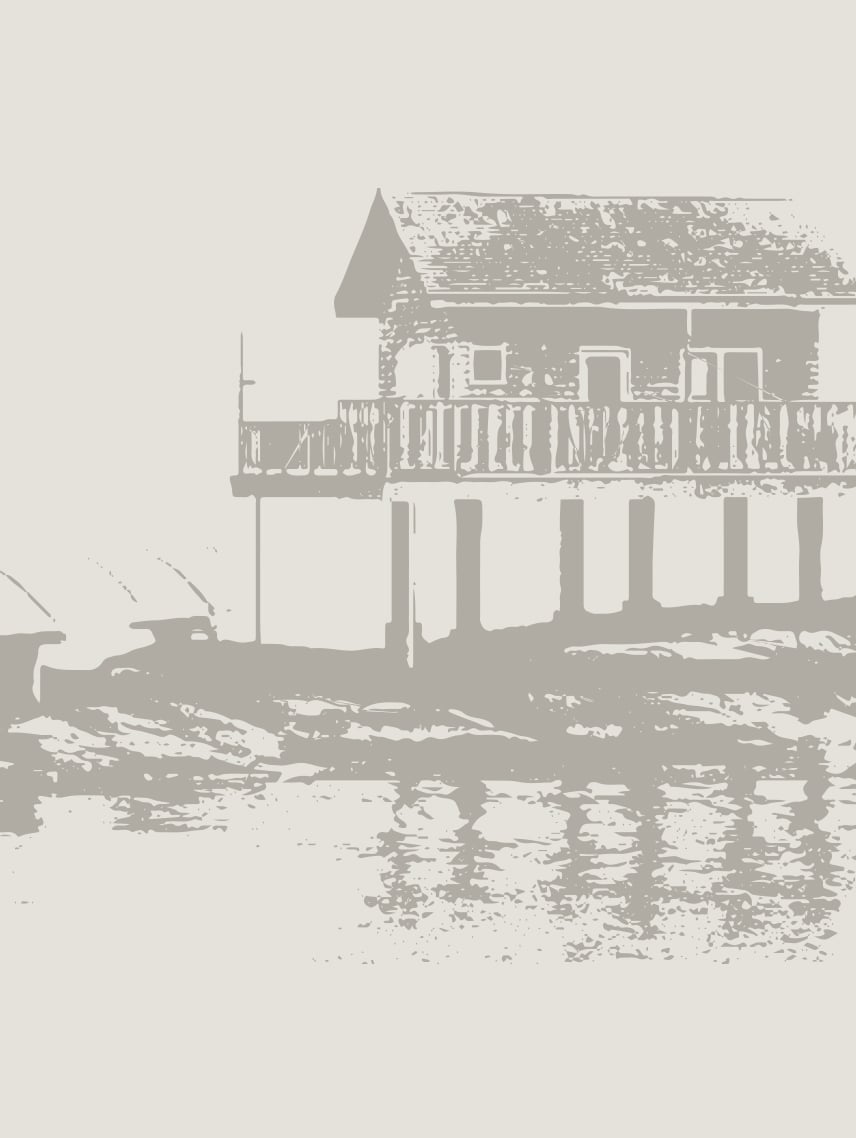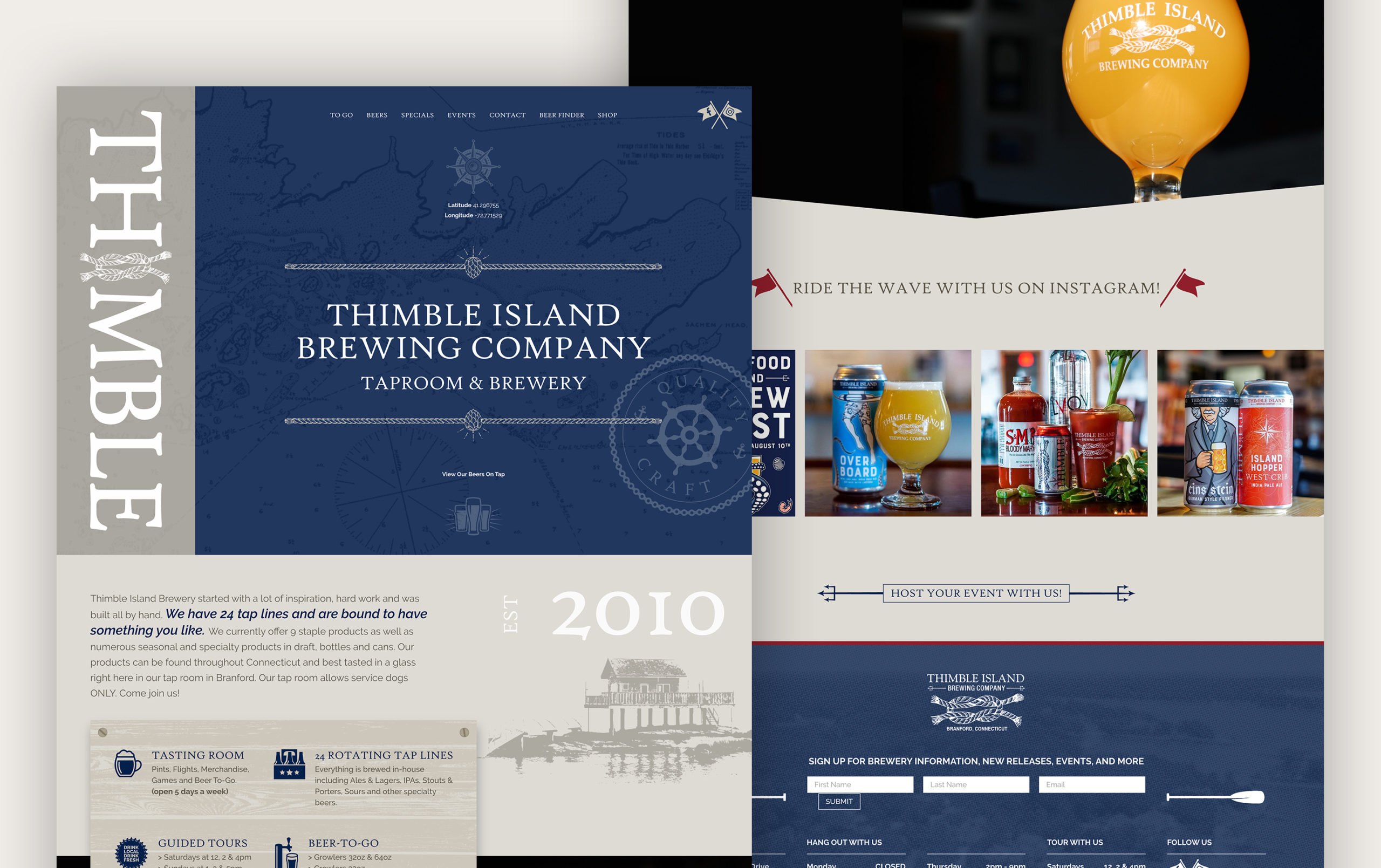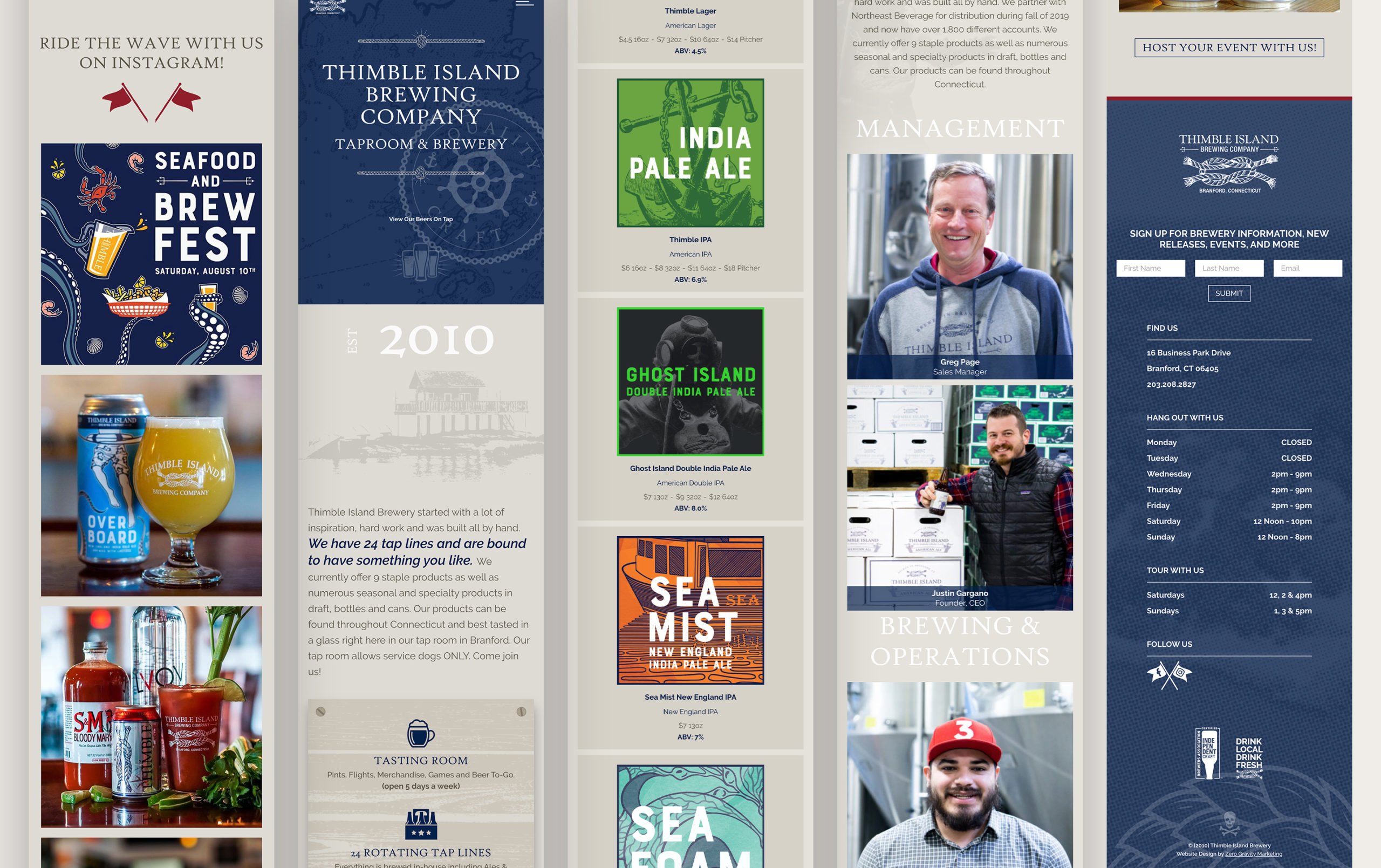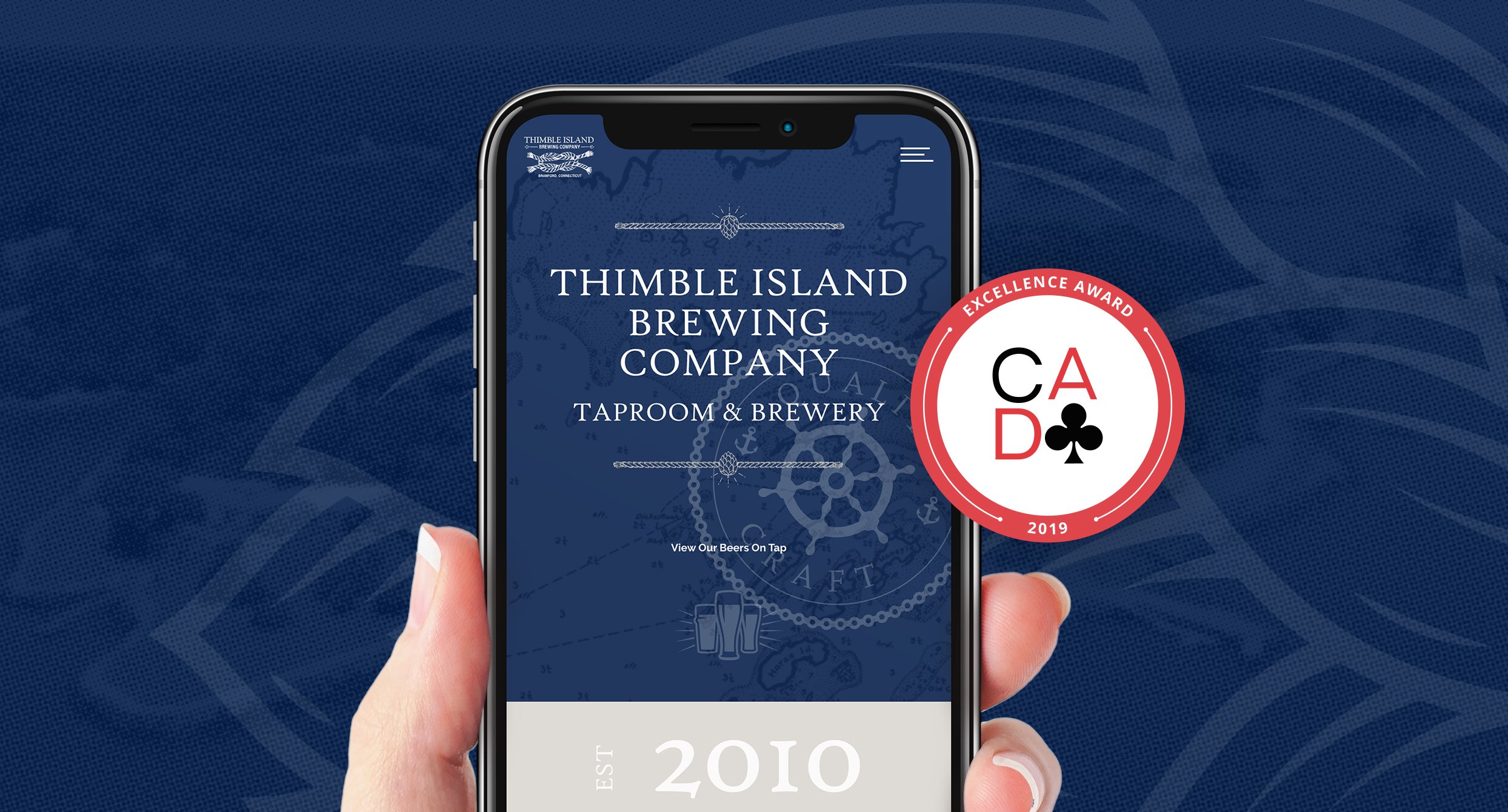 At Zero Gravity Marketing, we love digging into big projects. Whether you need help with your website, or you're looking for a complete overhaul of your entire brand, we're here to help. Touch base with our team today so we can get started on your next big thing!
Website Design
Website Development
Graphic Design
Photo Sourcing and Editing
Content Development
ZGM Awards & Recognition