Tufts University is a top private research university, considered a leader in higher education. Tufts ranks #6 of 756 for 'Best Colleges for Education in America' as reported by niche.com and ranks #32 in Forbes.com list of America's Top Colleges. Tufts has over 150 majors and minors, as well as a robust summer program. Tufts wanted to expand the awareness of the summer program to undergrad students and high school students. Zero Gravity Marketing crafted a multi-faceted marketing campaign that targeted specific audiences and garnered impressive momentum for these programs.
The Challenge
Tufts needed to increase awareness and enrollment for the 2017 Summer Programs. In December of 2016, Tufts University enlisted the help of Zero Gravity Marketing to create a strategic, holistic marketing campaign based on intensive market research.
Outcome
The knowledge gained through upfront market research led to a comprehensive marketing strategy that left no stone unturned. The marketing strategy provided by Zero Gravity Marketing allowed Tufts to speak to previous and potential students with unique and compelling messages within appropriate channels.  Influencers in the education space proved to be a persuasive audience in the purchase decision for the target audiences that Tufts was looking to influence.  With the right balance of social media, digital media, print, email marketing, radio, and more, the campaign drove 569 inquiries to the program.
10,922,728
The total number of campaign impressions
37,862
The amount of campaign clicks through organic and paid search
Diverse Marketing Channels
In order to spread awareness of the Summer Programs at Tufts University, we researched all of the best adverting platforms for their target audience. Then, we tackled each one head on with a very specific buyer persona in mind. From Pandora Radio to The Patch local newsletter to a comprehensive digital marketing strategy, our marketing campaign covered all of the bases.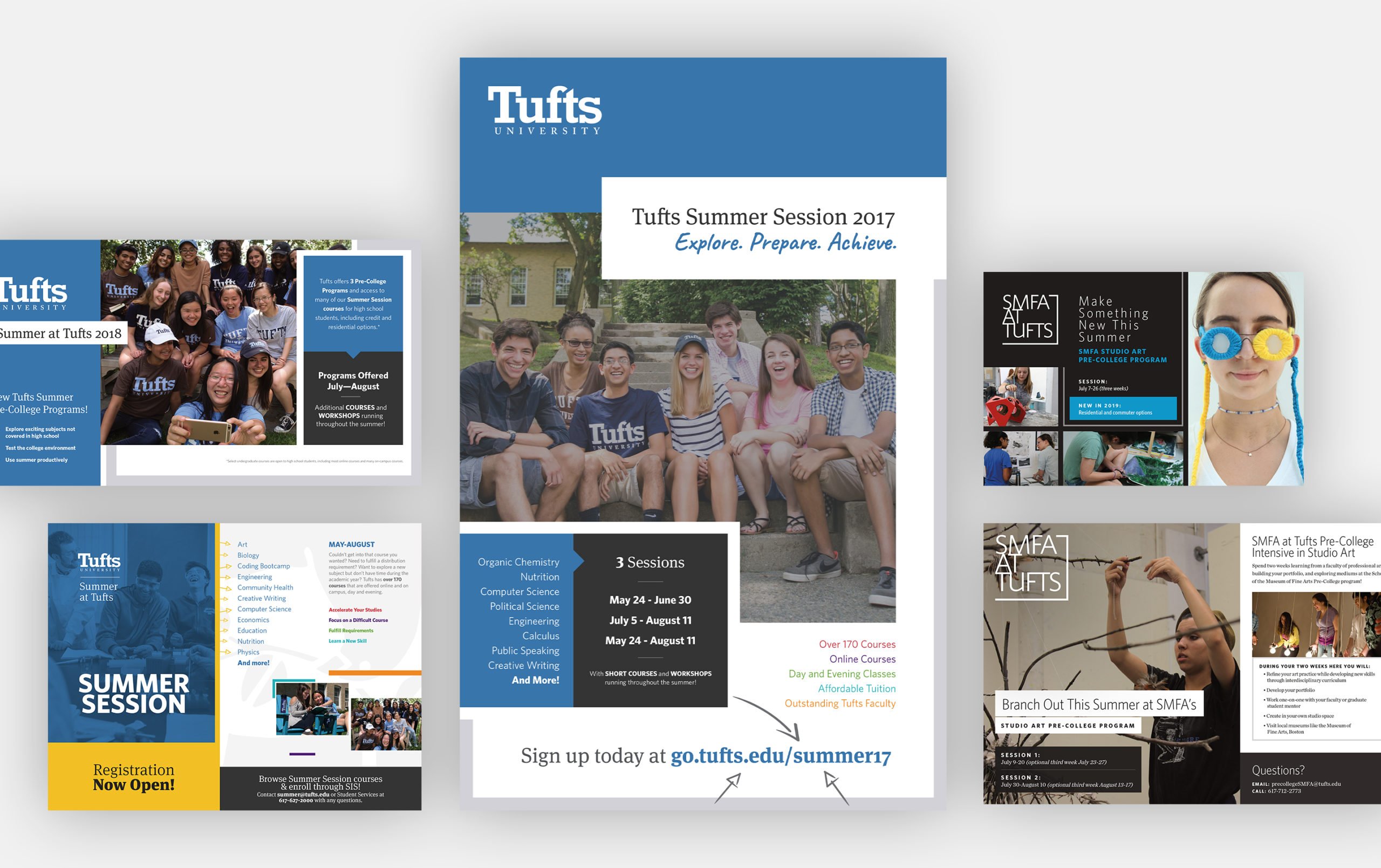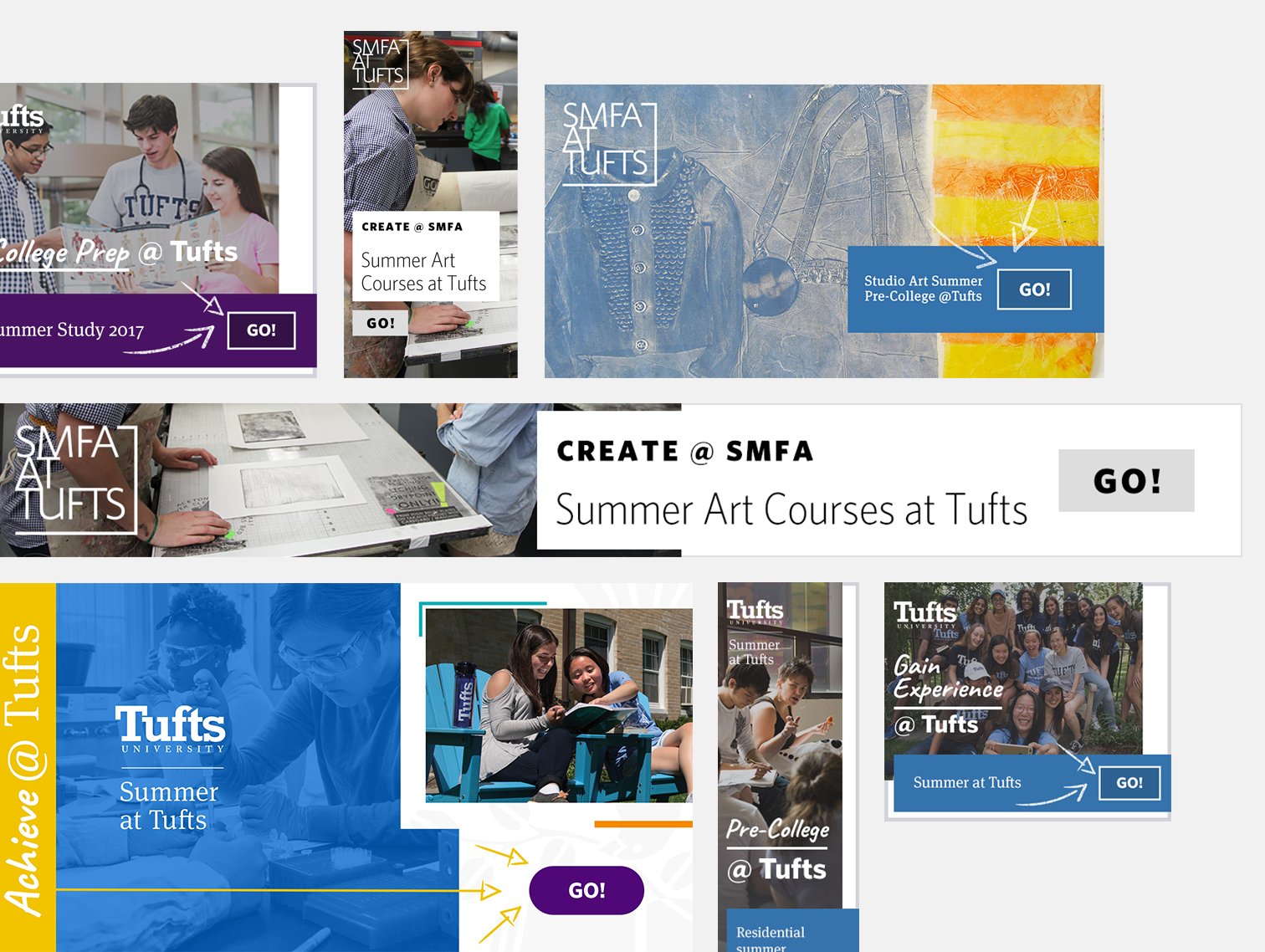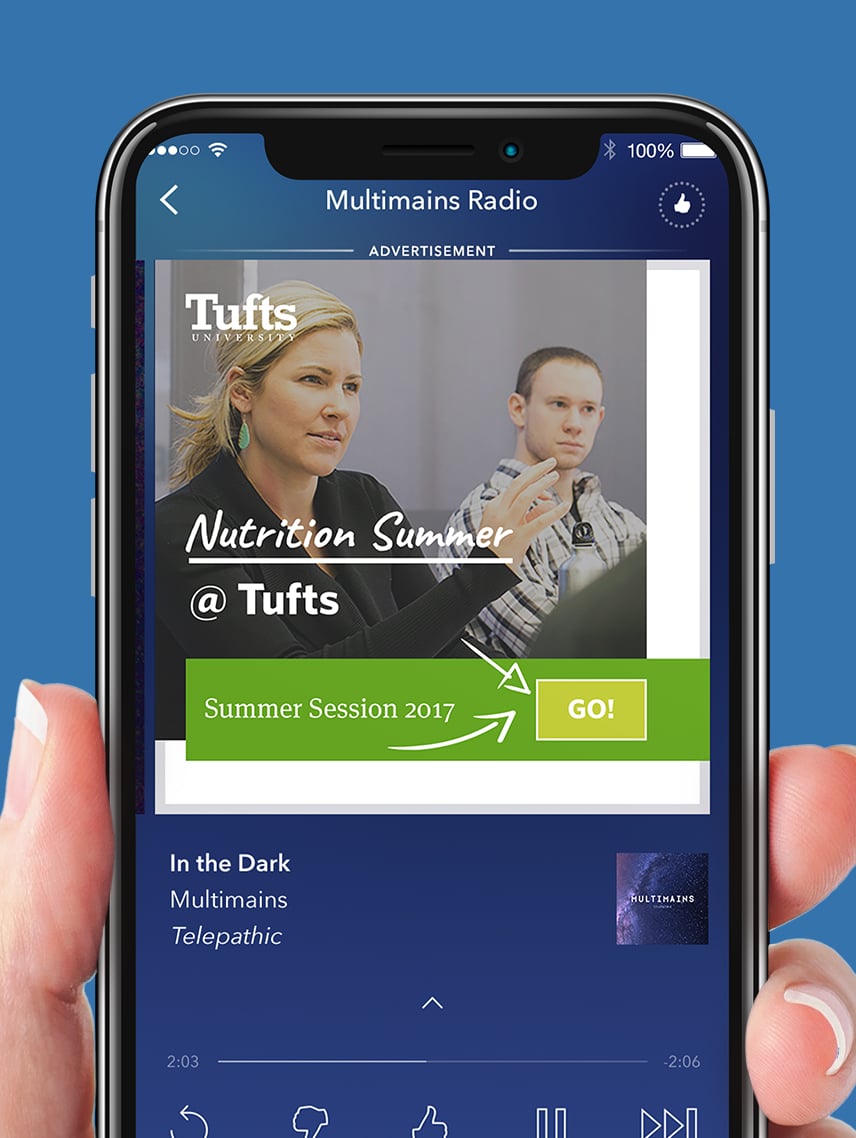 Custom Landing Pages
Through custom landing pages we were able to target very specific audiences in our PPC, remarketing, and Facebook advertising. These audiences included people interested in: the School of the Museum of Fine Arts, the nutrition program, general summer studies, undergraduate/graduate studies, pre-college classes, and flexible schedules and online schooling.
Marketing Strategy & Planning
Website Restructuring & Copy Adjustments
Banner Ad Creative & Management
Custom Landing Pages for Each of the 6 Target Personas

Developed a Slate CRM Strategy for Lead Nurturing

Print Advertising, Direct Mailer Creative & Copy

Influencer Outreach
ZGM Awards & Recognition