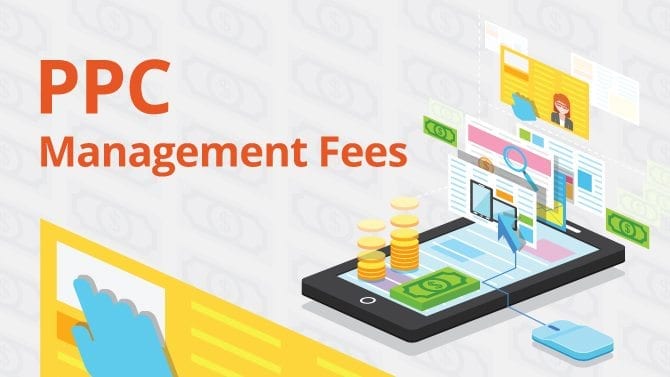 A startling number of firms offer PPC management services these days, which makes choosing the best search marketing company for your business fairly complicated. You need to look at which firms have the most experience, the highest level of integrity and best track record in your sector, of course. And you also need to clearly understand the pricing model being used. Often the biggest conundrum you face is trying to make sense of the fee structures set out by various firms. The choices generally shake out into one of three PPC pricing models: percentage of spend, performance-based or flat fee.
Saving Money on PPC Management Fees — Under Any Pricing Model
Avoid long contracts, no matter what incentive you may be offered. It's smart to limit your contract term, under any pricing model, to keep your vendor working hard for your business.
Seek transparency. Make sure you always have input and details about PPC strategy, too. If a firm is mysterious about how they're achieving results for you, you might have trouble switching to in-house or other PPC management, should you later decide to. It's also difficult to keep the vendor honest about conversion attribution (and thus billing and ROI) if they aren't completely open with you.
Evaluating Search Marketing and PPC Management Fee Structures
Percentage of Spend: Some PPC companies base their charges on your spending. They charge an often unclear percentage of the media fee, which can lead to—you guessed it—a conflict of interest. These PPC vendors may have incentives to push you to spend more, even when it's not in your best interest. Many of these PPC management firms don't reveal the true percentage they keep as their fee–and it's often very high. As you might imagine, if they're working for what they consider to be a "low" fee, this type of firm may need to cut corners to save time and not be concerned about managing your account for the highest return.
Performance Based: Other PPC firms use a Performance Based pricing model. This may seem quite a fair deal on the surface, but dig deeper. When your search marketing PPC vendor charges you based upon the number of conversions, they may take the liberty of playing games with your PPC strategy. Although you'll find that many performance based PPC firms keep their strategy secret, it typically boils down to purchasing only branded keyword phrases and relying upon your current customer base for conversions. This leads to diminishing returns—so long term contracts can leave you in the lurch.
Flat Fee: At Zero Gravity Marketing, we recommend and offer only flat fee PPC management. With this PPC pricing model, fairness is built right in. That's why our industry-experienced founders and talented PPC managers, who've worked on both sides of the equation (as PPC customers before going into strategic management) decided to set up a flat fee pricing structure.
Under a flat fee system, your PPC firm is not conflicted or biased in any way to encourage you to unnecessarily spend more. Our clients generally find that their ROI is greater with the flat fee pricing model because we don't cut corners. We invest the time necessary to properly manage your PPC strategy. PPC strategies are by nature complex, leveraging the latest trends, innovations and best practices for the highest return. We use our time wisely with the most advanced PPC management technology, including bid optimization tools, to augment the expertise of our staff.
As you may have gathered by now, at Zero Gravity Marketing we believe you should get what you pay for and clearly understand what you're getting. Our PPC strategies are an open book to our clients. We offer complete transparency, for instance, on keywords targeted and underlying PPC strategy. We require no long-term contracts and take exactly zero percent of your media spend. Contact Zero Gravity Marketing to learn more!