Move over, YouTube. Say buh-bye, Instagram. There's a new video-based social media platform, and it's taking the world by storm. TikTok is a short-form video app that lets people create and share their content with others. Over the past few years, it's become the most widely used social media app, leaving the old guard, including Facebook, Instagram, and similar, in the dust.
Brands have found a home on TikTok, increasingly using it to reach fresh, new audiences. The key to making the most of the video platform is utilizing its search features. Let's get into how to boost search engine optimization (SEO) on TikTok.
What Is Tik Tok?
TikTok is a social media app. It sets itself apart from other apps through short-form videos, usually less than two minutes long. It sounds similar to Instagram Reels, but on TikTok, short-form is the only option.
Users can access various filters, musical tracks, and other effects when creating videos. The app has a reputation for quickly pushing people into fame, thanks largely to the "For You" feature, which spoon-feeds users an unlimited stream of content. With this feature and the limitless scrolling option, the average user spends just under an hour on TikTok daily.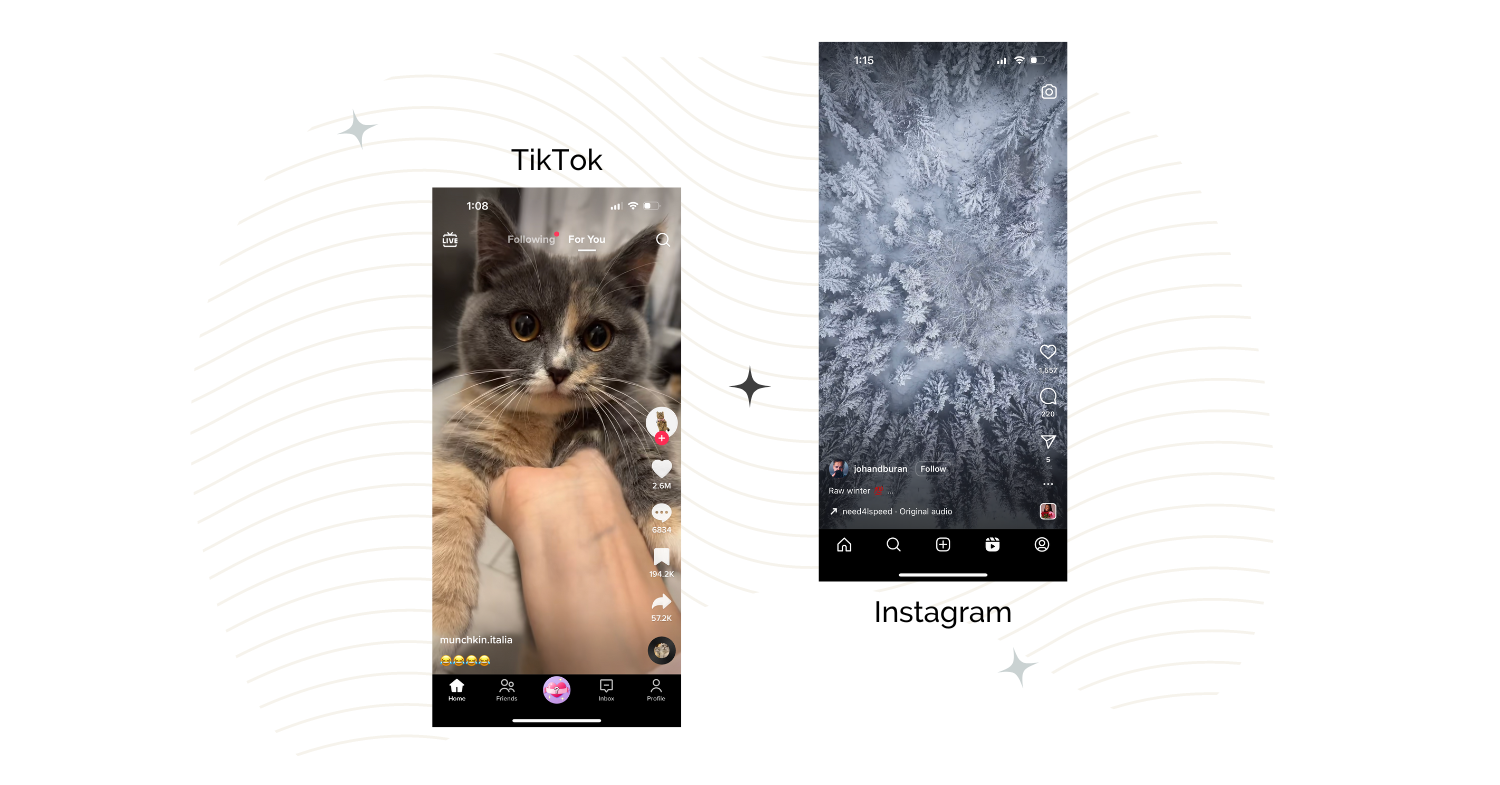 Reaching Gen Z on TikTok
One demographic that's been particularly drawn to TikTok is Gen Z. Studies estimate that over 61.3% of Gen Z use TikTok daily. The rise of TikTok coincided with the rise of Gen Z, who are now entering the workforce for the first time and getting access to a source of income. That makes this new, young generation particularly attractive to marketers.
One rule of marketing? Go where your audience goes. If you want to reach Gen Z and find the right influencers, turn to TikTok.
But what does Gen Z want from brands on TikTok? According to a survey, realness. They also want content that's fun and entertaining.
Most importantly for brands, Gen Z TikTok users are considerably more likely to purchase based on what they've seen on the platform.
How to Optimize for the TikTok Algorithm
How can you get your brand's TikTok content out in front of the people you want to reach? The answer is easy: SEO. TikTok has its own search feature, so you can optimize your videos to perform best on the TikTok search engine. Here's how:
Know Your Audience
The rule is the same whether you're developing an SEO strategy on TikTok or elsewhere. You need to know your audience and what they want.
Think about what you're selling and the people who are going to want it. Then, consider what those people want to see and what they're going to search for. If you're a makeup brand, your audience will likely be searching for tutorials and how-tos. If you're a travel company, your audience will look for getaway ideas and unique locales.
Choose the Right Keywords
The next step when maximizing your TikTok SEO is choosing the right videos. Like other forms of SEO, you need to consider relevancy, volume, and difficulty. The ideal mix will be keywords that aren't difficult to rank for, are highly relevant to your audience, and have a decent search volume. You may have to tweak your keywords a bit or give up certain features, such as choosing keywords that are tricky to rank for but are highly relevant based on your audience and niche.
Work Those Keywords Into Your Video
Now, you have to get those keywords into your videos. You can do that in five ways:
Captions
Automated captions
Speech
Hashtags
In-video text
Ideally, you'll want to use each option to make the most of your keywords, without keyword stuffing, of course. Remember, the content of your videos needs to flow and make sense to the people watching them. You don't want to look like you're spamming your audience.
Create a Hashtag Strategy
Hashtags are a chance for your brand to boost its TikTok SEO even more. Use a mix of short and sweet keywords, which tend to have a high search volume, but lower conversion rates, and long-tail keyword hashtags, which are more specific, but less searched for. Short hashtags help you reach a wider audience, while long-tail hashtags help you reel them in.
Refine Your Strategy Based on Results
Now that you've developed an SEO strategy for TikTok, try it out, then review it. You may need to make adjustments or tweaks to get the best results. If in doubt, an SEO agency can help you develop and tweak your search engine optimization strategy to connect with the widest possible audience on TikTok.
FAQ:
Is TikTok a search engine?
Not quite, but it does have a search feature, which allows users to find videos on the platform.
Should I implement a TikTok marketing strategy?
Absolutely. TikTok is one of the most widely used social platforms out there.
How do I find trending hashtags on TikTok?
To discover what hashtags are trending on the platform, you can start by taking a look at the 'Discover' or 'For You' page, which showcases the top hashtags used in videos on the app. You can also explore the hashtag suggestions provided by TikTok when creating a new video. Additionally, there are websites and tools dedicated to providing the most popular hashtags used on TikTok.
Work With ZGM on Your TikTok SEO Strategy
Zero Gravity Marketing is a TikTok SEO agency in CT. We provide digital marketing strategies and solutions for brands to help them increase SEO, get more leads, and convert customers. Learn more about the benefits of working with a digital marketing agency, or contact us today!