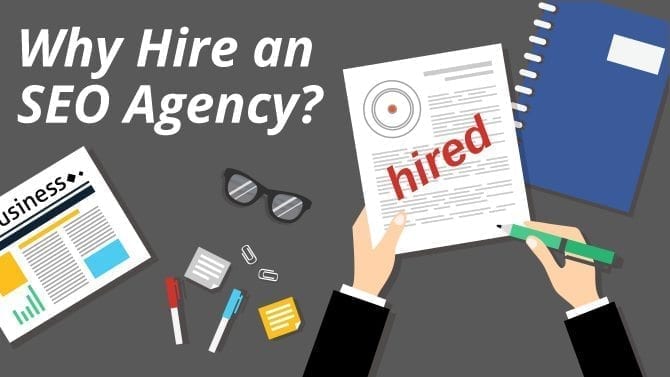 An agency specializing in digital and SEO may be better for business growth. Here's four reasons why.
1: Your marketing doesn't have to be everywhere to be effective
There are far too many channels by which consumers can be reached, for you to try spreading your marketing message across them all. Although you may reach a large audience with traditional marketing (postcards, newspaper ads, commercials), you're more likely to reach people who aren't interested or who aren't ready to buy yet. Your time and budget is better spent on efforts with the potential for a high return on investment, like SEO. Many companies agree and are choosing to invest—search engine marketing now captures 47% of all marketing spend online, according to a survey conducted by the CMO Council in February 2015. (1)
2: Focusing on SEO reduces reliance on expensive media buys
SEO agencies use Google AdWords to place your advertisement on very specific search terms relevant to your market. On the other hand, traditional media goes out to everyone, whether they are looking for your services or not. According to the Google's Moz blog (2), it costs an average of $2.75 to use Google AdWords to reach 1,000 people. Compare that to a whopping $32 to reach the same number of people through newspaper advertising. In addition to the lower price, the people who view your ad with Google Adwords have searched for keyword phrases pertaining to your business. The lower price point can help corporate and global companies meet larger scale marketing efforts without spending astronomically on media.
Many companies are catching on to this value. Gartner, a global information technology research and advisory company, showed in 2013 (3) that 28% of marketers were planning to reduce their advertising budget to fund more Digital Marketing.
3: SEO firms are best at developing targeted messaging
Knowing when and where to deliver marketing messages will be key to success online in 2015, according to Nuestar's 2015 Media Intelligence Report. (4) SEO agencies figure out these details by letting results drive their strategy. Results-driven marketing isn't possible without in-depth knowledge of SEO and digital marketing—a strength for SEO agencies made up of people who, live, eat, and breathe SEO.
4: Quality matters when it comes to SEO
Hiring an SEO agency may mean the difference between getting the top spot on a search engine results page, earning 32% of the traffic share on average, and ranking #2, which gets half that at about 18%, Chitika reported. (5) For corporate and global SEO needs, maintaining that top ranking can greatly improve your return on investment—and makes hiring a specialized SEO agency well worth the effort.
At Zero Gravity Marketing, we focus on SEO and digital to give you the highest return on your investment. Contact us today to find out more.
Sources
1  How much Should You Budget for Marketing in 2014? (Lappe, 2014)
2  Why Every Business Should Spend at Least $1 per Day on Facebook Ads (Carter, 2014)
3 Key Findings From U.S. Digital Marketing Spending Survey, 2013 (Gartner, 2013)
4 Nuestar Media Intelligence Report (Nuestar, 2015)
5 The Value of Google Result Positioning (Chitika, 2013)