We all know how the old saying goes: You have to spend money to make money. When it comes to attracting customers, paying to advertise your brand to target audiences is key. Of course, that all sounds well and good on paper, but how do you know where to invest your dollars and which channels will deliver the most returns for your business?
There are tons of social channels through which you can allocate paid advertising efforts. When it comes to digital ads, however, you'll often be hard-pressed to find an option as useful as paid social. When you pick the right social media platforms, your brand more effectively reaches target customers. Plus, you're meeting them where they already like to hang out, which means you'll be more likely to garner their attention and gain their trust.
Intrigued? Let's dive a little deeper into paid social!
What Is Paid Social?
Paid social is the practice of putting sponsored ads on third-party social networks with one main goal in mind: to target very specific groups of customers. Often, digital marketers use paid social to increase their marketing efforts and capture new customers. In other words, paid social is simply another form of digital advertising.
Social media channels such as Facebook, LinkedIn, Instagram, Pinterest, and TikTok are the ideal outlets whereby companies share their advertising content in this form of digital advertising. Paid social is great because social networks' users usually share similar interests, likes, and needs, making it easier for marketers to boost brand awareness in front of like-minded individuals.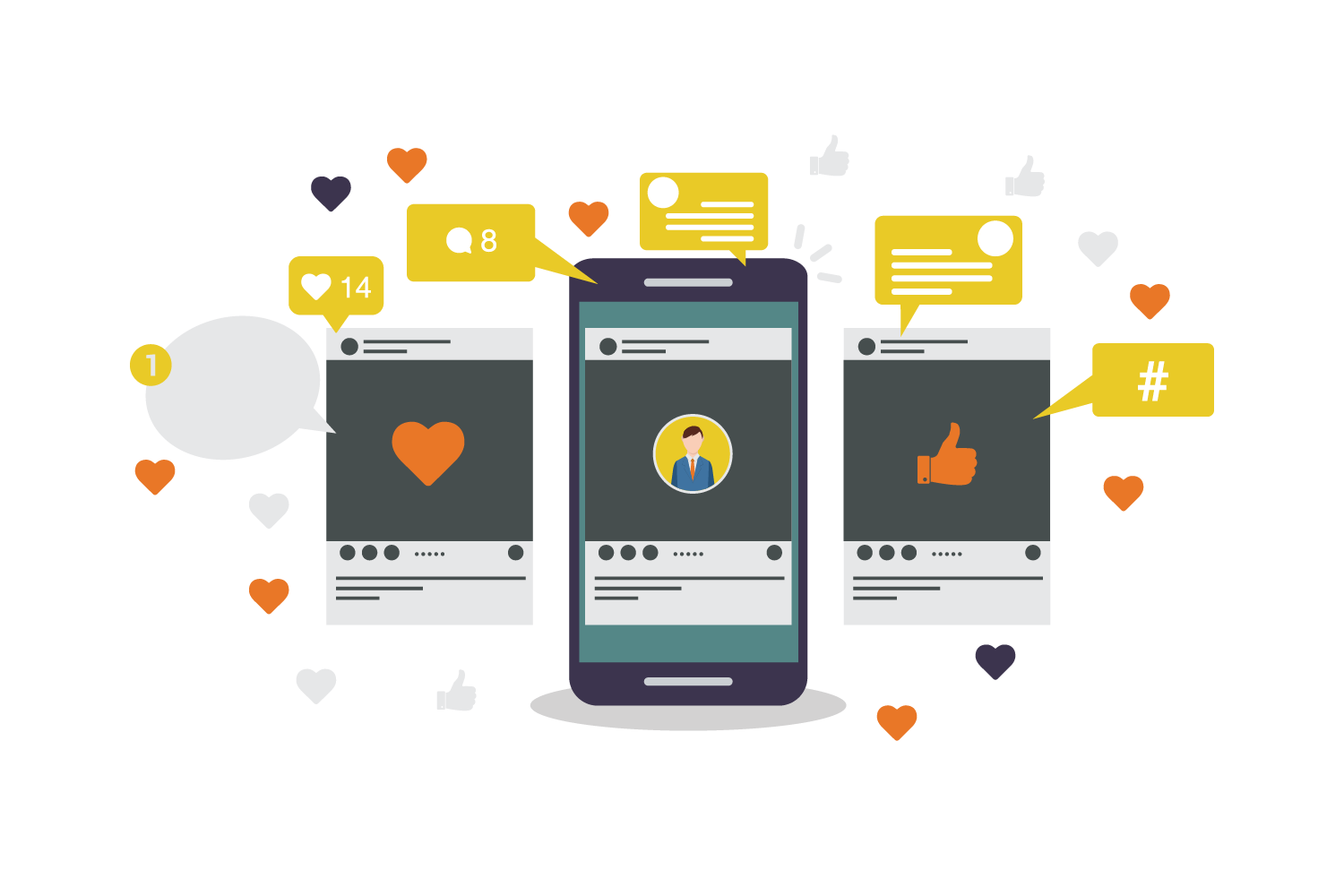 Paid Social vs. Organic Social
Paid and organic social are two very different digital marketing strategies, each of which has its own pros and cons in the marketing space. Paid social refers to anything on social media that's influenced by ad spending. Organic social, on the other hand, refers to social media activity that doesn't involve paid promotions. In truth, successful digital marketers are often wise to combine these two types of advertising efforts to make the most of their campaigns' potential.
While both social media marketing strategies are used to gain new customers and followers, the other benefits associated with each category are quite different. For example, paid social will help you reach a larger audience, target ideal customers, and drive leads and conversions. Meanwhile, organic social helps drive brand awareness and build relationships with consumers.
It's worth noting that organic social is significantly slower than paid social. Sure, it's technically free, but that price tag means you have to exercise a lot of patience and dabble in experimentation before you can really start gaining traction and reaching your business goals. Conversely, paid social can help you hit your goals faster (as long as you've set aside a budget to take care of the costs!).
Additionally, paid social does require a bit of specialized expertise, as you'll need to monitor your ads and understand which ad placements will achieve optimal return on investment (ROI) for your company. (Hint: This is where it usually pays to work with a professional digital marketing agency like Zero Gravity Marketing that can navigate these waters on your behalf.)
Why Invest in Paid Social Advertising?
On the surface, organic social might sound like a better option to you because it's free. However, remember that it takes a substantial amount of time to see returns when you're not investing money into your digital footprint. On the other hand, if you set aside some ad spend, specifically for paid social advertising, you should soon see your efforts paying off through this pay-to-play approach to gaining customers.
Because of the nature of paid social media, you can hone in on your target audience based on users' demographics, locations, behaviors, interests, and more. Paid social allows you to gather high-accuracy data, which, in turn, can translate into even more qualified audiences with minimal effort.
How to Create Paid Social Ads & Campaigns
While every business and campaign is different, there are a few crucial steps to follow if you're ready to embark on a paid social advertising campaign.
Start With Your Objective
Before you can start the creative process of designing a campaign, you need to know what you're trying to achieve. This will guide the rest of the process.
Know Your Audience
Narrowing down the focus of your ads so they target a very specific group of potential customers will be kinder on your budget and likely generate more qualified leads.
Pick the Right Social Media Platform(s)
You don't need your ads to run on every single social media platform. In fact, if you're doing paid social, that's practically impossible. You also don't necessarily need your ads featured on the most popular social channels. The key is finding the platforms where your target audience is already active and engaging. Again, this is why it's important to know your audience.
Choose the Best Ad Format(s)
Just because you're targeting a single goal, it doesn't mean you're locked into one advertising format. Experiment with static images, video ads, carousels, and collections to create content that's appealing and interesting to your audience.
Create Campaign Content
Now that you know what formats you want to use, the fun begins. Start creating that high-quality content! Don't be afraid to get creative. However, make sure your content (and ad copy) is on-brand and gets your point across to users effectively. For the best results, you'll want to entrust an experienced content marketing team with the creativity to come up with ads that deliver a high ROI.
Set a Budget
You need to have a firm budget in place for paid social. Otherwise, your digital marketing campaigns can quickly take on a life of their own and run away with your wallet.
3, 2, 1…Lift Off!
You're now ready to launch your ads. It's time to send your freshly created content out into the universe. Hit the 'launch' button and get ready to experience success.
Monitor and Optimize as Needed
Keep an eye on your metrics so you can understand what's working and what needs to be improved upon. There are a lot of factors that can determine the success of a paid social campaign. The more data you gather, the better you'll be at understanding your consumers' behaviors and can adjust your ads to their preferences.
Partner with ZGM for a High ROI on Your Paid Social Efforts
If this was your first introduction to paid social, we know it's a lot to take in. Our social media team at Zero Gravity Marketing is here to help. Consult our team, and let us pave the path to prime paid social!