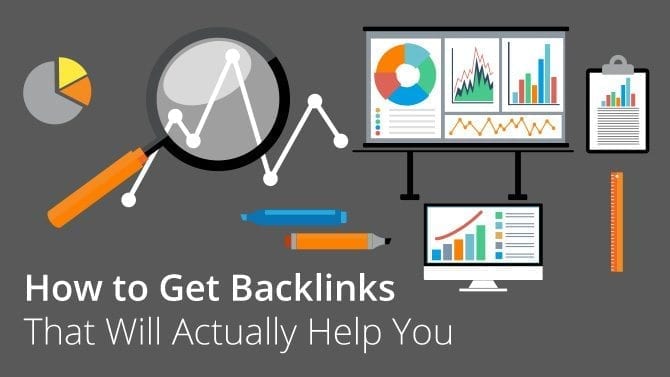 How to Get Backlinks That Will Actually Help You
If you really want to see your organic search traffic increase, you have to get quality backlinks. There's no way around it. However, knowing how to get backlinks that will actually improve your ranking is easier said than done. The first step is amazing content, because if your content isn't worth reading, nobody will link to it. But that's the easy part. The hard part is finding people with clout that will link to your articles. Neil Patel, unarguably one of the web's most influential marketers, clearly knows how to get backlinks, and now he's sharing some of his secrets:
Put a Top Influencer's Theory to the Test
The idea to this concept is that if you take the advice of a top blogger in your industry, put it to the test, and prove with concrete data that their theory is effective, then they will proudly show your case study to their followers (giving you a pretty awesome backlink). However, there are a few tips you must abide by if you want this option to work:
Make sure the blogger you choose is relevant in your industry and gets a lot of interactions (shares/comments) on their blog posts.
Prove their theory several times so that the data has meaning. Anything can work one time; you need to show that it works time and time again.
Once you have all of the information you need, write up an informative, yet engaging, case study about the blogger's theory, and then make sure to let the targeted blogger know about it.
Talk About the Person You Want a Backlink From
If you found out that you were mentioned in an article online, you would definitely go look at it. And if you liked what you read, you would absolutely show it to everyone you know. That is the concept behind this tip on how to get backlinks. Write an article raving about how awesome an influential person is, and tout them as the unequivocal expert in the subject matter at hand. Go above and beyond to make them feel special, and then write them a quick email letting them know about the article. The rest may take care of itself.
Get Included in a Link Roundup
You have surely read those articles that are merely collaborations from several experts in a particular industry. The author finds a certain number of well-written, informative posts about the topic they want to cover, and puts them all together in one article (e.g. 50 Experts Weigh in on How to Get Backlinks). It's your job to get included in these roundups, because every mention comes with a link.
First, you need a find an author doing this type of post in your industry—almost every niche has one—and then interact with that person. Once you feel like a solid connection has been made, simply ask for your link to be included in their next roundup. Chances are they are looking for high-quality content (like yours!) just as much as you are looking for backlinks.
As you have probably noticed, gaining quality backlinks does take work, but your efforts will pay you back tenfold with the increased web traffic and improved search engine rankings these backlinks will get you. For help creating link-worthy content or for more information on how to get backlinks, contact Zero Gravity Marketing today.