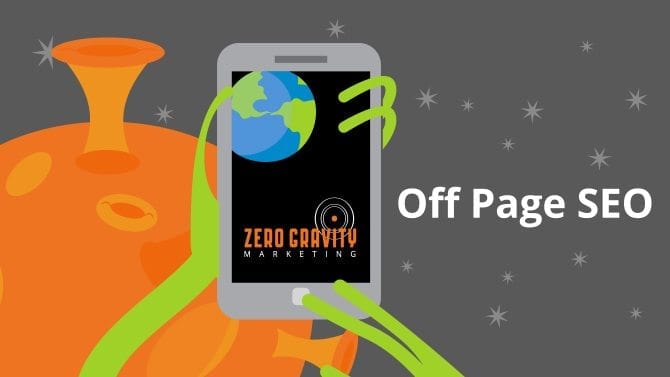 What Matters when it comes to Off Page SEO?
You know all about the main SEO ranking factors when it comes to onsite SEO—like using keywords, posting content regularly, and ensuring your website is mobile-friendly—but there's a lot more to effective SEO than just what you do to your website. This is called off page SEO, and it is just as critical to your search engine rankings. That's because off page SEO gets your site mentioned all around the World Wide Web, giving you more authority in the eyes of Google while also building your brand awareness. Ready for some examples? Here are the off page SEO factors you must pay attention to:
Volume of Well-respected Citations
Citations are one of the most important off page SEO factors when it comes to local search rankings. If you have a brick-and-mortar location, you want to get your company listed in every online directory you can find, including Yelp, Angie's List, and CitySearch. Inbound links from high-quality directories will not only help Google realize how awesome you are, but they will also help the general public locate your store, which is just as significant.
Quality and Quantity of Links
Inbound links are an off page SEO ranking factor that cannot be ignored. They are one of the top ranking factors that Google looks at when trying to establish your site as an authority—if other sites link to you, then you must have something worth recognizing. That being said, you have to make sure you are only getting quality inbound links, because links from sites using unethical SEO strategies could come back to haunt you.
Amount of Social Shares
Next up on our list of off page SEO tactics worth your time is the amount of social shares you get. social media may not have a direct link to your search engine listings location; however, it does play a role in your website traffic, which has a huge impact on your rankings. Choose which social media sites are the most effective for your industry, and then work on posting informative, engaging, viral-worthy content to get the shares rolling in.
Number of Honest Reviews
Google is putting more and more emphasis on reviews every day. They are even starting to show them on the SERPs themselves, so you should make garnering high quality reviews a top item on your to-do list. Excellent reviews from quality sources let Google know they can recommend you to users without having to worry about their own reputation. Just make sure you never pay for people to give you reviews, or make up your own, because if Google finds out, you will have a hard time recovering.
Age of Domain
While you can't exactly do anything about it except let time pass, it's important to realize that Google is paying attention to how long you've been around. You'll definitely want to consider this off page SEO factor when considering a domain name change, because it can have an impact.
Off page SEO is just as important for your Google rankings as onsite SEO. Start building your off page SEO portfolio, contact Zero Gravity Marketing now.