Do You Need SEO Software or an SEO Agency?
There are many search engine optimization (SEO) reporting tools available to help businesses understand their search and keyword rankings, performance, metrics, analytics, and more. But with web platforms, algorithms, and best practices constantly changing, is it smart to rely on these tools to keep your business at the top of the search engine results pages (SERPs)? To get the most out of your search engine optimization efforts, partner with a specialized SEO agency. 
But what is an SEO digital marketing agency, and how do they leverage SEO agency software to build your business? Here's everything you need to know about investing in SEO software versus an SEO agency.
What Does an SEO Agency Do? 
As a full-service digital marketing agency, the team at Zero Gravity Marketing are experts in all things SEO. Before you can decide if you should opt for an automated SEO platform, you need to understand how hiring an SEO agency can help boost your brand.
When it comes to the importance of SEO, you don't want to overlook the tools that can help you achieve greatness in the digital realm. Sometimes, the best SEO "tools" are specialists who are equipped with the skills and experience necessary to take deep dives into your content and identify successes, weak points, and opportunities for optimization and growth.
A top-notch SEO agency will assign a team of experts to your project to help strategize effective marketing efforts, conduct keyword research, and analyze the searchers' intent. Is hiring an SEO company worth it? Well, that depends. If you want to get the most out of your efforts and investments with reliable results and accelerated growth, an SEO agency is the way to go.
The Right SEO Tool for the Job
It's like they say: When all you have is a hammer, everything starts to look like a nail. Usually, SEO software offers one or two tricks, and those who market these tools tend to prescribe them as the solution to every problem (when this simply is not the case). An SEO agency, on the other hand, takes a more multi-channel and full-funnel approach to your web presence and can make recommendations and take action based on what is truly best for your brand. This leads to a far more personalized marketing solution that is bound to be more effective than the "one-size-fits-all" approach offered by standard tools.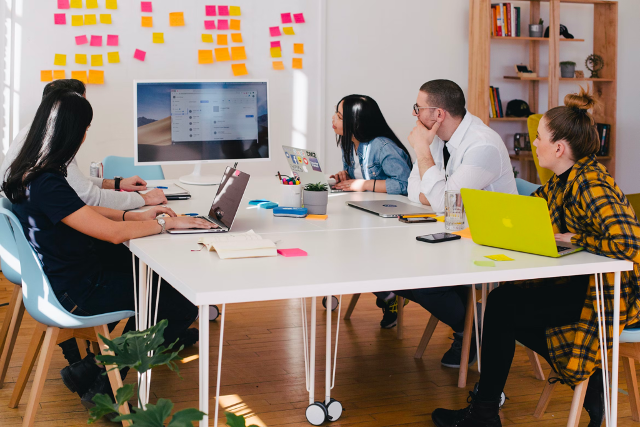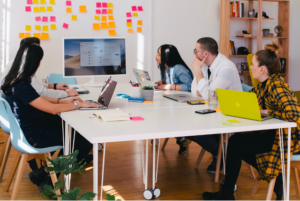 So, what can an SEO agency offer your brand? Here's a closer look:
Up-to-Date and Tailored Advice
An SEO agency that manually handles the work on your site also can pivot when things change relative to best practice recommendations. They're immersed in the ins and outs of the ever-changing SEO scrape, and they don't rely on automatic actions that need to be programmed. As a result, they can be more agile and do what needs to be done for your site.
Automatic SEO services offer the best of both worlds. You'll work with an agency of experts who know the industry in and out, ensuring your content is both optimized and well-researched long before you send it out to Google. Bear in mind that SEO software for agency use isn't usually what you'd buy as a consumer. It's far more robust and decked out with all the bells and whistles that can be overwhelming if you don't have a full-service digital marketing agency on your side.
A Broader Range of Expertise
Typically, SEO platforms have a lot of scope in search but not much else. But it's important to remember that people, not search engine spiders, are your final audience. By adding a human element to things like keyword research, page selection, and multi-channel promotion, an SEO agency can give you much better results.
A Greater Variety of Resources
As we know, most SEO platforms are one-trick ponies. If you have a problem with indexing that can't be pinned down using software, you may find yourself out of luck. An SEO agency, on the other hand, offers hands-on assistance to chase down any issues that might be keeping you from appearing where you should in the search engine results. This human element allows your business to perform better in the long run.
Cost-Effectiveness
SEO software is, on the surface, cheaper than the assistance of a full-service SEO agency. But, if it's not able to get you high-converting traffic, the software may not pay for itself. It can work out far better for your company to spend more upfront for the assistance of an SEO agency and yield the benefits of your partners' assistance. The increase in your business can show a far better return on investment (ROI) than you might see if you pick your solution based on price alone.
Work With Zero Gravity Marketing's SEO Experts
Search engine optimization is a unique combination of art, science, and analytics. To ensure your business gets the exposure it needs to thrive, choose the solution that offers the most personalized and applicable options. By making the initial investment upfront, you can see the results you need to send your business to the top. 
Zero Gravity Marketing is the digital marketing agency CT businesses trust. Our team offers top-notch SEO services from YouTube videos to Google Business Profile (formerly Google My Business), link building, and everything in between. If you're ready to learn about the digital marketing solutions we can offer your brand, reach out to our team.